New Year's Eve 2021 in Wroclaw. Where to welcome the New Year?
The upcoming New Year's Eve will be again affected by the pandemic. Many persons will raise a glass for health and prosperity with their family or friends at private parties in their own homes.
But there are also fans of more open events, which Wroclaw clubs or restaurants will hold on that special night. See what they have to offer. There will also be attractions for the youngest.
New Year's Eve 2021 on Wroclaw Market Square: will it happen?
For over a month, we have known that the traditional great New Year's Eve party on the Wroclaw Market Square will not take place. The city authorities made this decision with a view to everyone's safety. The pandemic does not give up, coronavirus infection rates are still high and, worst of all, too many people end up in hospitals or die because of COVID-19.
Eventy
31 grudnia 2021 od 19:00 do 23:59
Wrocław - różne lokalizacje wg programu dnia
Zobacz
Where to spend New Year's Eve 2021 in Wroclaw?
On 15th December, new pandemic restrictions were introduced throughout the country – today, according to them, it is possible to organise only a New Year's Eve party in a club or disco that has been closed since the middle of December.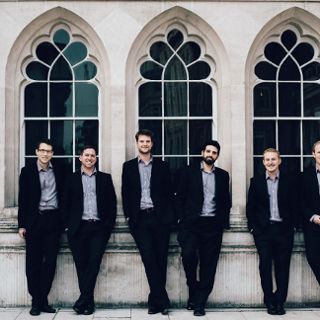 Klasyczna / Koncert
od 30 grudnia 2021 do 31 grudnia 2021
Narodowe Forum Muzyki (NFM) Wrocław
Zobacz
The offer for the last evening and night of the passing year includes not only typical entertainment, but also events for lovers of classical instrumental music and those where ball outfits are required.
See where you can spend the last evening and night of this year at a ball, concert or club event.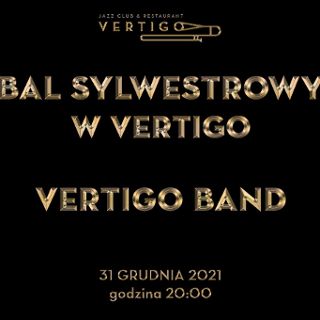 Koncert
31 grudnia 2021 20:00
Vertigo Jazz Club & Restaurant
Zobacz
Remember that organisers of events are obliged to comply with limits of participants vaccinated and not vaccinated against COVID-19, so it is worth checking if and how they verify proofs of vaccination.
New Year's Eve 2021: in the Wroclaw Opera or in NFM?
The New Year's Eve gala in the Wroclaw Opera will be filled with love and joy. Obviously, musical and operetta will rule on that occasion. Wroclaw inhabitants like this event very much, so tickets are already sold out.
On the other hand, tickets are still available for the New Year's Eve gala in the National Forum of Music, so lovers of philharmonic, pop and jazz sounds should hurry up with the decision. The musical offer will be rich, indeed.
A New Year's Eve party in Vertigo Jazz Club!
Among many club proposals, there is an invitation from Vertigo Jazz Club, where the trademark band of the club will be the star of the evening. You can expect a delight both to the ears (hits known in versions of Bruno Mars, Beyonce, Jamiroquai, Stevie Wonder or AC/DC) and to the palate (a rich menu). If you have not booked a place yet, you still have a chance to join the event.
This does not change – Wroclaw does not shoot!
In 2015, Wroclaw abandoned the display of fireworks on the New Year's Eve night. There were other accents, such as a confetti rain, that announced the arrival of the New Year with equal force.
We will not celebrate on the Market Square this year, but experience shows that some of the Wroclaw inhabitants cannot do without the noise of firecrackers. They forget that children, elderly people or particularly animals, including both pets and wild ones, can hardly bear such a noise, which may endanger health or even life. Fireworks are also dangerous to those who shoot them – this kind of fun ends quite frequently in the loss of fingers or even the eye every year.
Therefore, if we can do without firecrackers and fireworks on the New Year's Eve night (and we can!), let us do it – Wroclaw does not shoot!