White Goods Mixer, or Poland's largest white goods industry convention
2017-05-18
Komentarze:
Billions' worth of investment in latest technologies, several thousand employees and millions of fridges, cookers, dishwashers and ovens manufactured annually. Read all about the white goods industry in Lower Silesia. On Thursday, 11th May 2017, Wrocław's White Goods Industry Mixer attracted largest players in the industry.
White Goods Industry Mixer, the largest white goods industry convention in Poland, attracted 200 participants, over 90 companies, including 8 white goods manufacturers, and ca. 70 delegates representing Italian businesses. A discussion on strengthening the ties within the industry and the role it plays in Wrocław and Lower Silesia was held at the Wrocław Stadium conference Centre.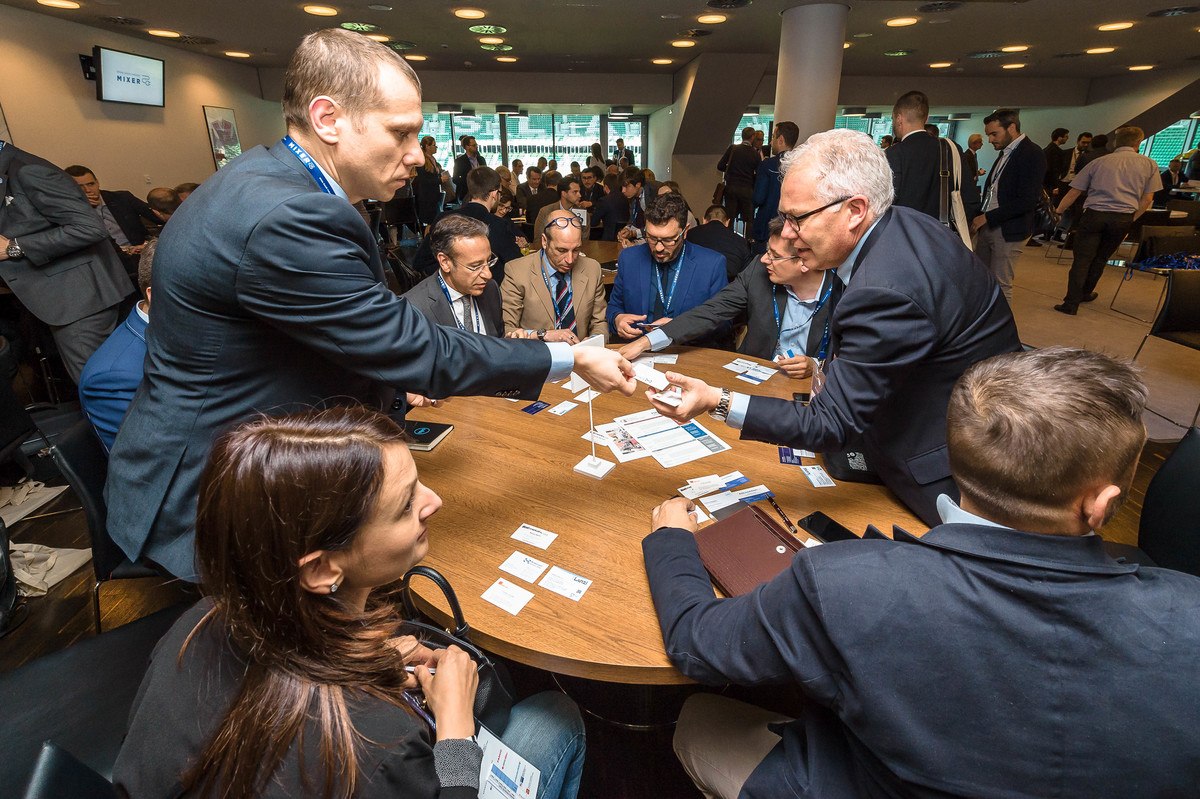 "Lower Silesia and Wrocław have been one of the leading centres of white goods manufacturing in Central and Eastern Europe," says Dariusz Ostrowski, President of the Wrocław Metropolitan Area Development Agency. "The white goods industry provides jobs to several thousand people in Wrocław and the vicinity. This is of strategic importance to the city. That's why we are constantly striving to pursue development projects to support the industry. We also provide aid to new investors. If necessary, we also play a part in sustaining the existing production capacity in Wrocław, as was the case with Fagor Mastercook takeover by BSH. We cooperate closely with local businesses and organise events such as White Goods Industry Mixer to strengthen the position of our region in CEE in the years to come.
White goods industry strategic to Wrocław
The convention served as a discussion platform to explore the role of the white goods industry for the economy of Lower Silesia, the economic situation in Poland and its impact on running a business in the European market and latest technologies used in white goods manufacturing.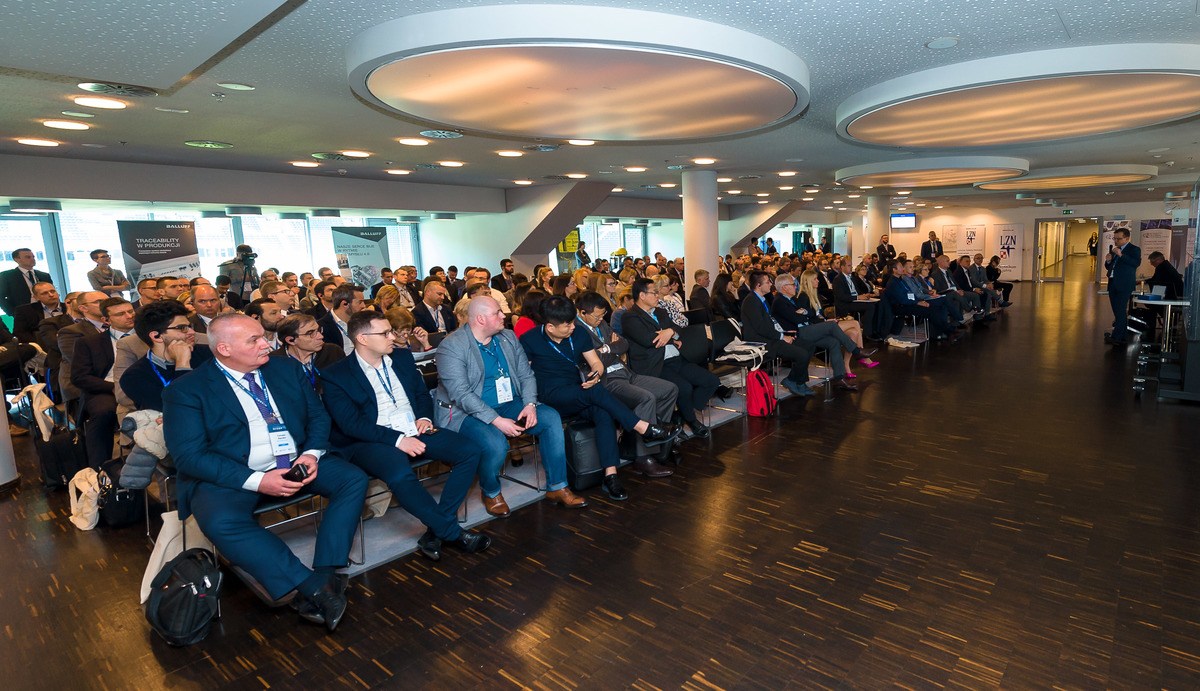 "We have to act as a team. In the global and rapidly changing market you have to withstand fierce competition from countries such as China or India," adds Fabrizio Bosetti, founder of Bosetti Global Consulting: "Italian companies have a lot to offer to the white goods industry. It goes without saying that their know-how may be of much value to the industry in Lower Silesia. Hence the idea to organise White Goods Industry Mixer, which is a perfect way to build the strength of the white goods industry in Poland and elsewhere in Europe. As a consulting business with 20 years' history we have hands-on expertise and the know how to combine experience, innovation and Polish and Italian capital," he adds.
Wrocław's education in collaboration with business
The agenda brought a discussion between the representatives of vocational schools and technical universities (including the Wrocław University of Technology and the Centre for Practical Learning in Wrocław) and entrepreneurs on adjusting the educational offer to market needs.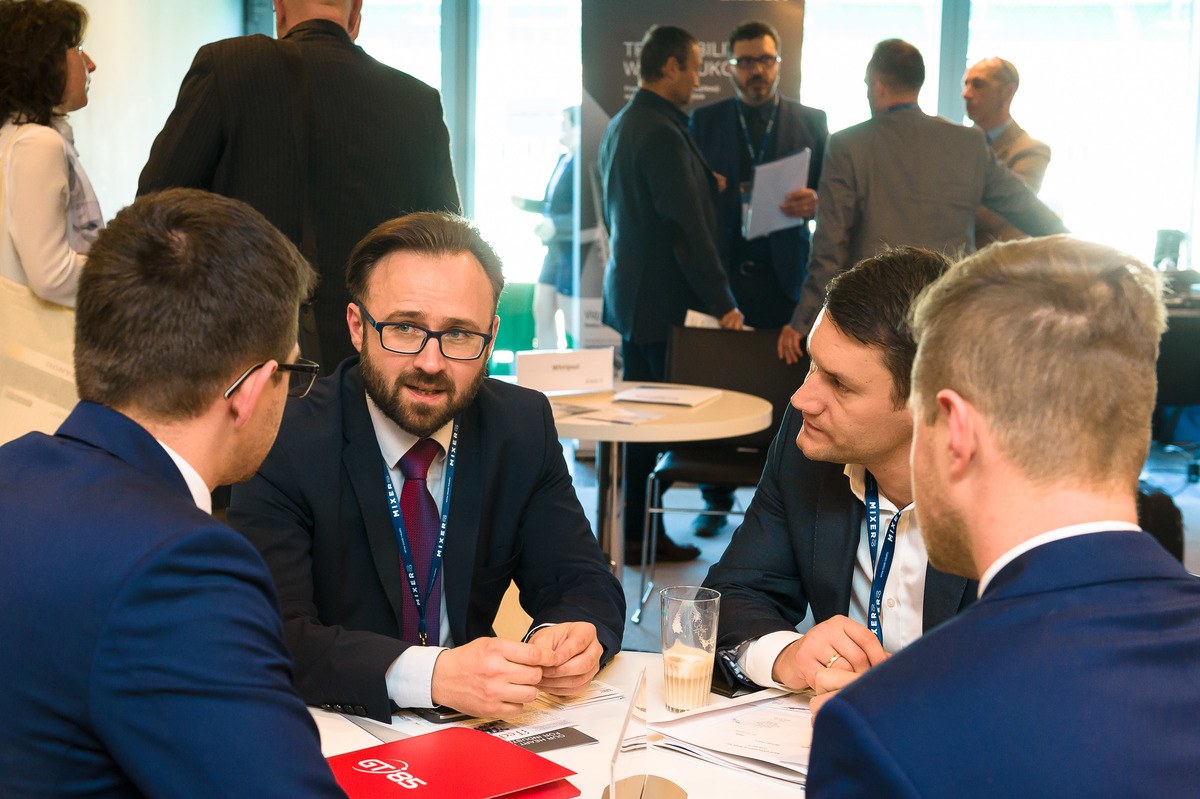 "People in the industry are now witnessing a massive change in technology. This requires a fundamental change in the qualifications of our prospective employees," says Jarosław Delewski, Head of the Education Department at the Wrocław City Office. "Vocational schools in Wrocław actively cooperate with the industry to adjust their curricula. Hence the idea to bring together the representatives of schools and the Centre for Practical Learning in Wrocław to convene with a large number of businesses to find out more about the white goods industry and its needs and suggest measures to promote collaboration between schools and businesses. Hopefully, first ideas will be put in place in the coming academic year," he adds.
Global white goods manufacturers in Wrocław
Lower Silesia is one of the white goods industry leaders in Poland and elsewhere in Europe. Four out of five largest global white goods manufacturers have their production sites in Wrocław or the vicinity. Wrocław has attracted BSH, Electrolux, LG and Whirlpool. They give jobs to ca. 8 thousand people in the region and manufacture 8.6 million household appliances annually.
LG
LG is one the white goods industry leaders in the region. Their plant in Biskupice Podgórne near Wrocław manufactures washing machines and fridges. The plant currently employs 950 people. Since 206, LG has invested over 1 billion USD and is planning to continue their development.
"Our plant near Wrocław is going to turn out over 1 million of white goods in 2017 alone," says Sebastian Stadnik, Managing Director at LG Electronics Wrocław Sp. z o.o. "In the years to come we are planning to increase the volume of our washing machines and fridges."
LG's local R&D centres constantly strive to refine their products with the highest energy efficiency standards. They are now working on developing models that consume 30% less energy than A+++ products. In the years that follow LG Electronics Wrocław is going to launch the production of components for the automotive industry. In order to attract highly qualified personnel, LG Electronics Wrocław actively collaborates with universities from Lower Silesia, especially with the Wrocław University of Technology, as well as technical and vocational schools. The Polish plant is LG's major facility in Europe, and it supplies white goods to most of the European markets.

BSH
BSH Sprzęt Gospodarstwa Domowego is one of the largest investors in the white goods industry in the region (known for manufacturing brands such as Bosch and Siemens). Following the bankruptcy of the Spanish group FagorMastercook, BSH acquired their manufacturing plant in Wrocław.. Dating back to Wrozamet times, the building in ul Żmigrodzka is going to manufacture latest fridge and oven models from BSH. The two plants are scheduled to open in September 2017.
"We have continued the investment for over a year now. The total expenditure is ca. 500 million PLN," says Konrad Pokutycki, CEO at BSH Sprzęt Gospodarstwa Domowego Sp. z o.o. "The work is going according to plan. We are going to create ca. 1 thousand new jobs.
Our target output is ca. 2 million state-of-the-art Bosch and Siemens appliances annually. Some of them will be marketed at home, but nearly 90% of the output will be allocated to exports. Wrocław-manufactured ovens and fridges from BSH will be available for purchase in Western Europe, the USA, Asia and Australia.
The construction of two new BSH manufacturing plants in ul Żmigrodzka started in March 2016. Over 200 million PLN has been allocated to the project to date.
ELECTROLUX
The Swedish brand Electrolux can boast of three plants in the region. The business, which gives jobs to ca. 3 thousand people in the area, celebrated the 10th anniversary of its operations last year. The plant in Oława specialises in washing machines, the one in Świdnica in ovens and cookers, and the one in Żarów in dishwashers. Electrolux plants in Lower Silesia turn out 1.4 million dishwashers, 1.2 million cookers and ovens and 1.7 washing machines annually.
"In the years to come we are planning to develop production in each of the three areas," says Piotr Kuś, Director of the Electrolux plant in Świdnica. "In late 2016 we completed a project to extend the existing facilities such as factory floors and warehouses. With an employee's market on the rise, we need to act and concentrate on our people. That's why our focus is not only on automatic manufacturing process or IT transformation, but also on human resources."
WHIRLPOOL
Another key player in Lower Silesia is Whirlpool. Their facilities can boast of 60 years of tradition and were formerly used by Polar. Whirlpool has two manufacturing plants in Wrocław that specialise in fridges and ovens and an R&D centre that employs roughly 250 people. Wrocław-developed technologies are later driven throughout the world, especially in both Americas. The company employs a total of 1640 people in Lower Silesia and manufactures 2.3 million articles annually that are later branded as: Whirlpool, Indesit, Bauknecht and Hotpoint. One of the major recipients of Whirlpool products is Ikea. The goods manufactured in Wrocław are marketed throughout Europe.
"We constantly developing our operations in Wrocław," says Zygmunt Łopalewski, Spokesman for Whirlpool Group Poland. "We are carrying out the Industry Scheme for Poland 2015-2018 to develop manufacturing facilities in all our plants in Poland. We have allocated ca. 235 million EUR for the purpose, most of which will be invested in Wrocław. We are investing in production lines, processes, technologies and products."
ELICA
A Polish branch of Elica, a recognised manufacturer of ventilation hoods, has been present in Lower Silesia since 2005. The Elica plant employs several hundred people. The Elica manufacturing network is composed of several sites scattered all around the world. Elica Group Poland is a manufacturing site located in Jelcz-Laskowice, ca. 25 km away from Wrocław. Since its inception, the company has been developing rapidly by increasing its production volumes and creating new jobs.
SOLGAZ
Solgaz is a very intriguing and innovative Polish white goods supplier from Lower Silesia. The company specialises in manufacturing gas and induction cooktops, ovens and ventilation hoods. Solgaz turns out between ten and twenty thousand of white goods annually.
"Our manufacturing site employs ca. 40 people," says Ireneusz Bartnikowski, Managing Director at SOLGAZ. "However, much of the work, such as cutting big parts, is contracted from other businesses in Lower Silesia. So if you take all the people involved in the manufacturing process together, the number may well go over one hundred." Over the last four years the company has witnessed rapid expansion both in Poland and abroad.
"We grow by several hundred percent year to year," says Ireneusz Bartnikowski. "Our strategy to manufacture better and more innovative products than our competitors pays off. Our prices are less competitive than those offered by multinational or Chinese manufacturers. However, Polish businesses can rely on qualified young people, whose ideas and solutions are competitive to Western business. Our products have no serious competition in the market, which is why we can attract new customers in Poland and abroad more easily.
Economic Zone for your convenience
The majority of white goods manufacturers and suppliers are located in the INVEST-PARK Wałbrzych Special Economic Zone.
"White goods and related sectors are one of the most rapidly developing branches of industry in the zone," says Maciej Badora, President of the INVEST-PARK Wałbrzych Special Economic Zone. "Apart from large manufacturers such as Bosch or Electrolux, their contractors and suppliers are also present in the zone. With our 20 years of experience in handling and supporting businesses, we have a tacit understanding of their needs and requirements. We are constantly striving to improve the quality of the services provided to our investors.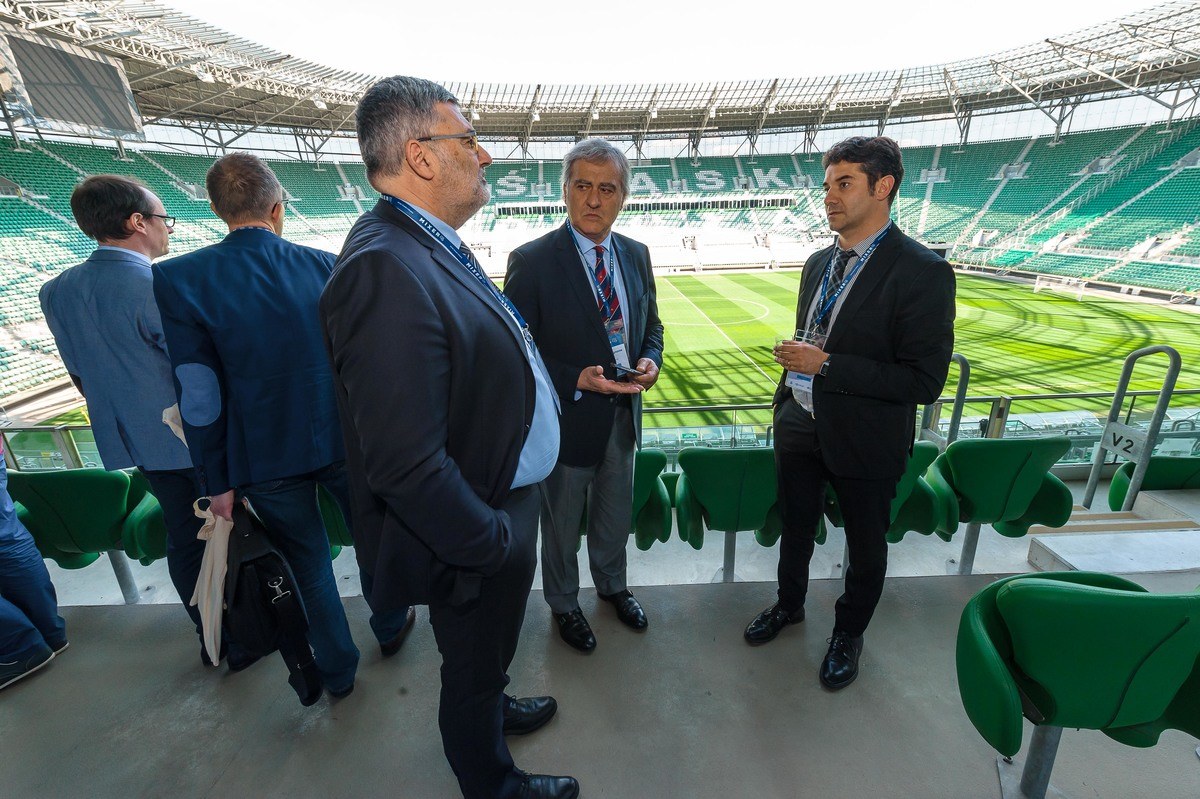 White goods industry in Poland:
26 manufacturing sites,
25 thousand people in direct employment and 50 thousand people employed by contractors
12 billion zlotys' worth of investment in creating and developing manufacturing plants,
400 million zlotys' worth of investment in developing an electro-waste management system,
22.1 million of large-sized household appliances worth ca. 16.8 million PLN,
30% of the output are washing machines,
87% of the output is allocated to exports,
nearly 10 billion zlotys spent on white goods by Polish consumers in 2016.
White Goods Industry Mixer was organised by: the Wrocław Metropolitan Area Development Agency and the INVEST-PARK Wałbrzych Special Economic Zone. The chief partner of the convention was Bosetti Global Consulting. The meeting was sponsored by Bank Zachodni WBK, Fanuc, Baluff and Impel. The white goods industry partners include: BSH Sprzęt Gospodarstwa Domowego and LG Electronics.
Captions:
A BSH production line in Wrocław.
A BSH manufacturing plant under construction in Wrocław