Part of classes to be held remotely. Such will be the academic year at Wroclaw universities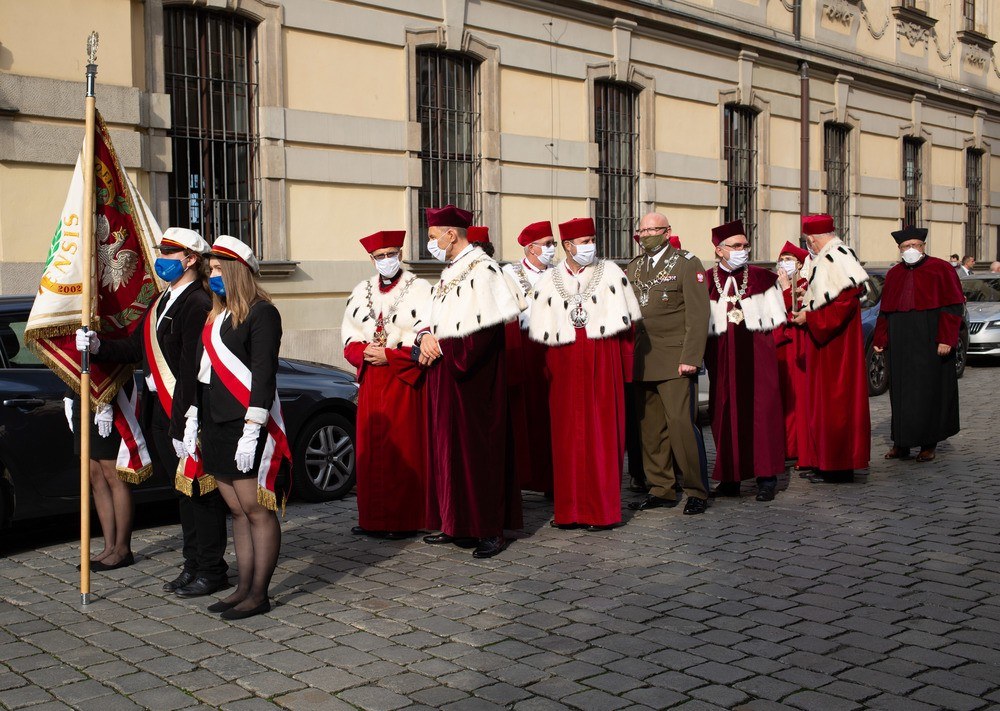 Joanna Leja
At the Wroclaw University of Technology (WUT), studies will be carried out in a hybrid form in the winter semester (from October till February). Laboratories and physical education classes will be conducted at the university, but lectures and foreign language courses will be delivered in a remote form. Other biggest universities in Wroclaw also contemplate introducing this model of education.
The announcement of changes in the formula of education was signed by two rectors: Professor Cezary Madryas and Professor Arkadiusz Wójs, who started managing the university on 1st September.
'Timetables will be prepared in such a way that, depending on the sanitary-epidemiological situation, education could be easily switched to a fully remote mode,' announce the rectors.
Deans are responsible for the preparation of the curriculum. They are expected to give top priority to students of the first and last semesters of studies and doctoral students.
Proven hybrid classes
Other big universities also plan to introduce a hybrid form of classes. At the Wroclaw University of Technology, lectures will be delivered remotely, but only some exercises and seminars will be held online. A large part of laboratory classes – e.g., in chemistry or biotechnology – cannot be conducted outside specialistic laboratories.
The authorities of the Wroclaw University of Environmental and Life Sciences also consider introducing the hybrid model. The final decision has not been made yet, but the university is prepared to apply a remote form of classes.
'We switched to remote education already in March, when classroom-based courses were officially suspended in all universities in Poland,' says Martyna Jabłońska from the press office of the University of Environmental and Life Sciences. 'Classroom-based courses were resumed in June only for students of fields where laboratory or clinic work was required for the completion of a course or graduation. Such was the case of veterinary or geodesy and cartography studies.
Fewer places in dormitories
The rector of the Medical University decided to limit the number of places in dormitories. Now, instead of double and triple rooms, single and double rooms are available in Bliźniak and Jubilatka dormitories.
The same limitation of places in dormitories was introduced by the authorities of the University of Environmental and Life Sciences. 'Altogether, the number of places in dormitories has dropped by 500,' informs Martyna Jabłońska.