Wroclaw festivals in August. Where to go
August is the month when most cultural institutions have a rest and prepare for a new season. But even during this period you can count on interesting projects in the Wroclaw region, with cultural events being accompanied by entertainment events. The August program includes, e.g., Forum Musicum and the continuation of the Music Summer in the Synagogue and the Non Sola Scripta organ festival. It is also the time of BuskerBus – the street festival that enchants inhabitants and tourists, as well as the OFCA Festival in Oleśnica or the Mystery Festival in the Książ Castle.
In Wroclaw
Forum Musicum 2019 (17th-25th August)
This year's edition begins on 17th August under the slogan "Cabinet of Curiosities" – it is an overview of early program music.
The organisers invite you not only to attend concerts in the NFM, the City Hall or Oratorium Marianum, but also to take part in a Renaissance party with music and dances dating back to that epoch (many traditional games will be presented, and everybody can join the dance thanks to the simplicity of arrangements).
International Street Art Festival BuskerBus (27th-28th August)
BuskerBus is an interdisciplinary event aimed at promoting street theatre and new circus and presenting a unique, diverse and inspiring artistic program for the audience of every age.
Altogether, around 90 street shows will take place. The primary remuneration of buskers (street artists) is contributions thrown into their hats. Let's be generous!
Wroclaw Mobile Beer Festival (30th August - 1st September)
Apart from many craft breweries, food trucks with dishes from all parts of the world will be present at the festival near the Centennial Hall. The event is organised for the first time.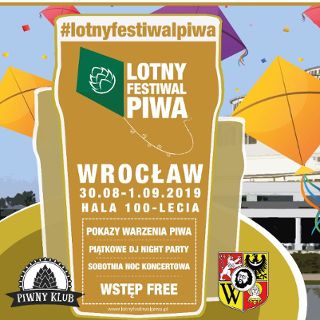 od 30 sierpnia 2019 15:00 do 1 września 2019 20:00
Centennial Hall
Zobacz
wROCK for Freedom (31st August)
The August edition of the event that will also have two autumn concerts (10th-11th November). This time, the biggest star of the evening in the Zajezdnia History Centre will be Sweet, and other performing bands will be Dżem (celebrating its 40th anniversary), Nocny Kochanek and Jelonek.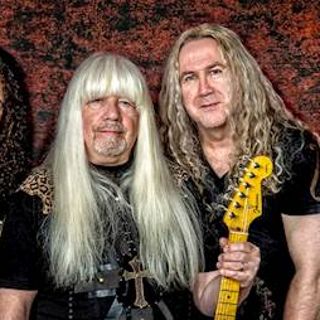 31 sierpnia 2019 16:00
History Centre Zajezdnia
Zobacz
Organ Evenings in the Church of Divine Providence (till 25th August)
In the Protestant temple at Kazimierza Wielkiego, recitals of interesting organists will be held every Sunday (at 7:00 p.m.) till the end of August. Entrance is free
Program
04/08 Marek Toporowski
11/08 Krzysztof Lukas
18/08 Jerzy Kukla
25/08 Christoph Bossert
Non Sola Scripta Festival (till 1st September)
This year the best-known organ festival in Wroclaw has gained a patron: Johannes Brahms, and the program includes many pieces of this outstanding composer having ties with Wroclaw.
Collegiate Church of the Holy Cross and Saint Bartholomew, Ostrów Tumski. Tickets.
Program
04/08, 8:00 p.m., Henryk Botor – organ, Klaudiusz Baran – accordion
11/08, 8:00 p.m., Giulio Mercati (Switzerland) – organ, Lidia Batsterretxea (Spain) – soprano
18/08, 8:00 p.m., Paweł Wróbel – organ, Barbara Malcolm – violin
25/08, 8:00 p.m., Giampaolo di Rosa (Italy) – organ, Włodek Pawlik – piano
01/09, 8:00 p.m., Bartosz Jakubczak – organ, Paweł Gusnar – saxophone, Students' Artistic & Scientific Circle of Early Vocal Music. Soloists
Summer in the Synagogue under White Stork
This annual festival consists of a cycle of concerts by European artists presenting not only the musical wealth of national minorities, but also the influences of klezmer music and folk music on other genres, such as avant-garde or jazz. Concerts will take place at 6:00 p.m. on Sundays (21st July – 1st September).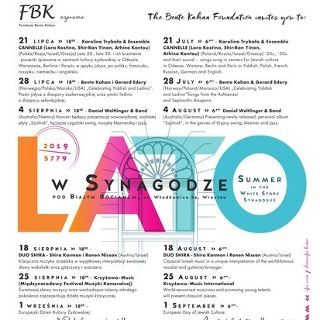 od 21 lipca 2019 do 1 września 2019
Fundacja Bente Kahan - Synagoga pod Białym Bocianem
Zobacz
Events near Wroclaw
Lower Silesia Mystery Festival in the Książ Castle (10th-11th August)
On 10th-11th August 2019, already for the seventh time in the Książ Castle, mystery explorers will talk about explorations, riddles of the past and hidden works of art, take part in workshops, lectures and shows and watch exhibitions that are normally unavailable.
Oleśnica Circus & Artistic Festival (OFCA) (9th-11th August)
For the sixth time, Oleśnica will turn into a circus town filled with theatrical, musical, acrobatic and juggling shows.