The beginning of the school year for almost 95,000 children in Wroclaw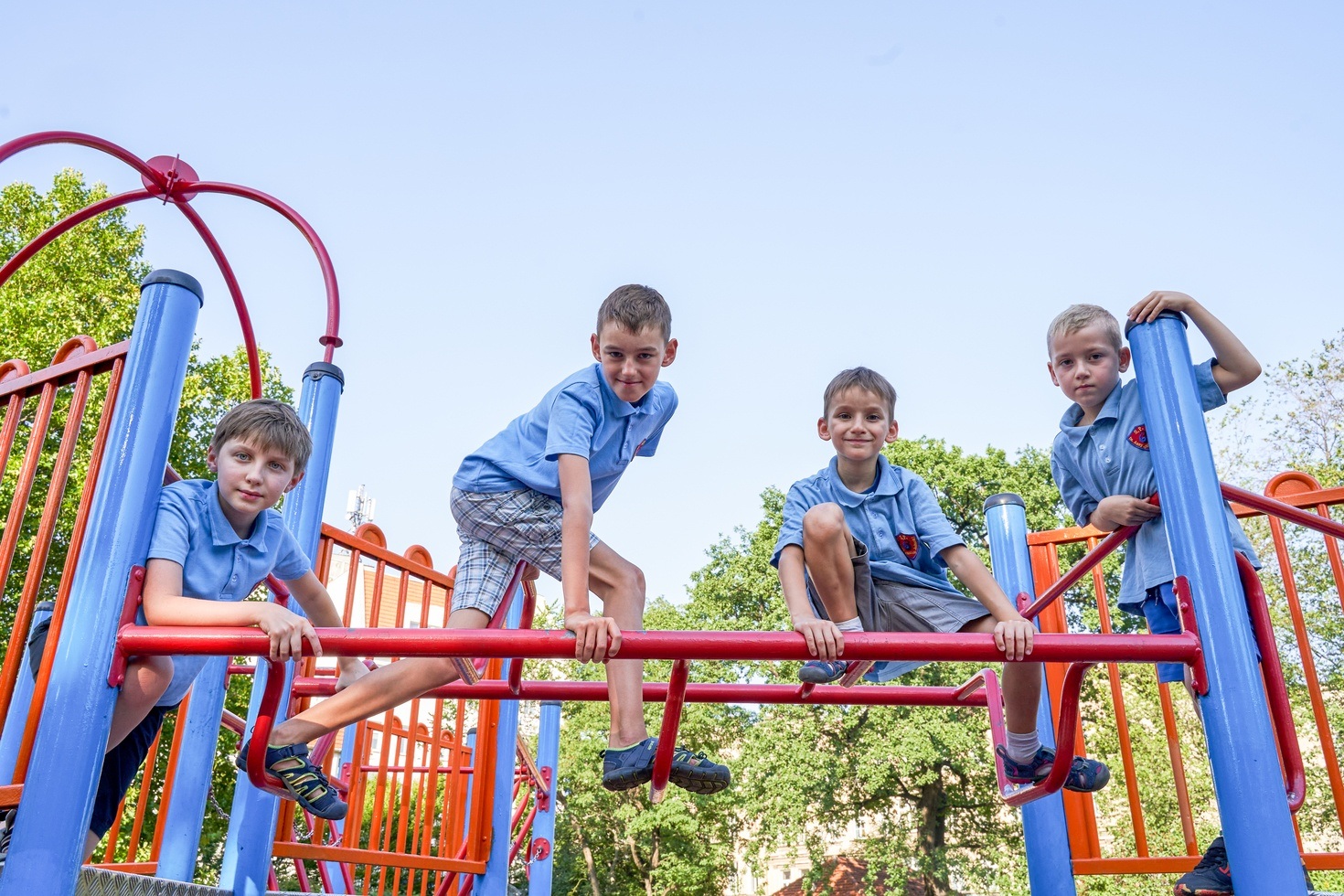 fot. Tomasz Hołod
Further refurbished rooms, school premises and gyms, more classes and preparatory divisions in educational institutions – these are only some changes for 95,000 children who started a new school year on 1st September.
On 1st September, almost 95,000 children went to educational institutions run by Wroclaw, of which 6,400 started education in primary schools. Around 47,000 pupils will attend primary schools, over 29,800 pupils will go to secondary schools, and over 17,600 pupils will attend kindergartens.
During holidays, repair and construction works were carried out in almost 80 educational institutions. The city designated around 63 million PLN for this purpose. Most of these summer works have already been completed or will be finished in the next few weeks. Others will last until the end of this or next year. On 1st September, a modern sports hall at the General Secondary School no. 13 in Wroclaw will be put to use. It will include, e.g., a multifunctional sports hall, a gym, fitness and dance rooms, a fencing room for the nearby Primary School no. 85, dressing rooms, toilets and technical rooms. Another important element of the investment is an underground car park.
Ukrainian pupils and preparatory classes
Among pre-schoolers and pupils starting the new school year there are also Ukrainian refugees. Currently most of them (over 7,000, according to data for June) are enrolled in Wroclaw primary schools, over 600 in secondary schools and 1,300 in kindergartens. How many of them will actually start attending Wroclaw schools? We will see in the first weeks of September.

'Our educational facilities receive applications from refugees from Ukraine willing to enrol their children every day. We admit this is a big challenge for us, but we are doing our best to cope with it. For the time being, we are trying to enrol everyone as far as possible, but if this number increases rapidly, we may be forced to refuse,' admits Jarosław Delewski, the head of the Department of Education of the City Office of Wroclaw.

To prevent such situation, over 70 preparatory divisions* – classes for pupils arriving from abroad who do not speak Polish or have an insufficient command of Polish to learn – will be opened. 61 divisions will be established in primary schools and at least 12 will be created in secondary schools (altogether, there were 54 before holidays and 41 before the outbreak of the war).
Apart from that, Wroclaw schools will take the opportunity to increase the number of places from 25 to 28 children in kindergarten groups and from 25 to 29 children in classes 1–3 of primary schools.
In co-operation with UNICEF, five remote learning centres will be opened for pupils from Ukraine in September so that they could communicate online and fulfil the learning duty in the Ukrainian education system.
Also together with UNICEF, Wroclaw implements a program aimed at collecting information about persons from Ukraine having a teaching licence or willing to work as a teacher's aide or an assistant teacher in Wroclaw schools. All such persons can register in a specially created base available to school headmasters. Almost 1,000 persons have registered there so far.

* Preparatory divisions are classes for pupils arriving from abroad who do not speak Polish or have an insufficient command of Polish to learn. The curriculum of a preparatory class includes 11 hours of Polish, including 6 hours of Polish as a foreign language, and thematic lessons. They are conducted by teachers of individual subjects, who may be supported by an aide with a command of the pupil's native language. Each class of this kind may have maximum 25 pupils (originally, the limit was 15).