Organ concerts in July and August 2022
In summer (from Friday 1st July), nine most outstanding young Polish organists, mainly students of the Karol Lipiński Academy of Music in Wroclaw, the Karol Szymanowski Academy of Music in Katowice and the Ignacy Jan Paderewski Academy of Music in Poznań, will play the Michael Engler organ.
The recital inaugurating the cycle of concerts will be performed by Jakub Moneta from Świdnik – a student of the Karol Szymanowski 1st and 2nd Degree General Music School in Piotr Rojek's class, the winner of many Polish and foreign competitions.
The program of his performance includes works by Johann Sebastian Bach (e.g., famous Passacaglia in C minor BMV 582), Felix Mendelssohn-Bartholdy and John Rutter.
Apart from Jakub Moneta, two other young organists studying in Wroclaw will play: Maciej Lewandowicz (8th July) and Jan Surma (12th August).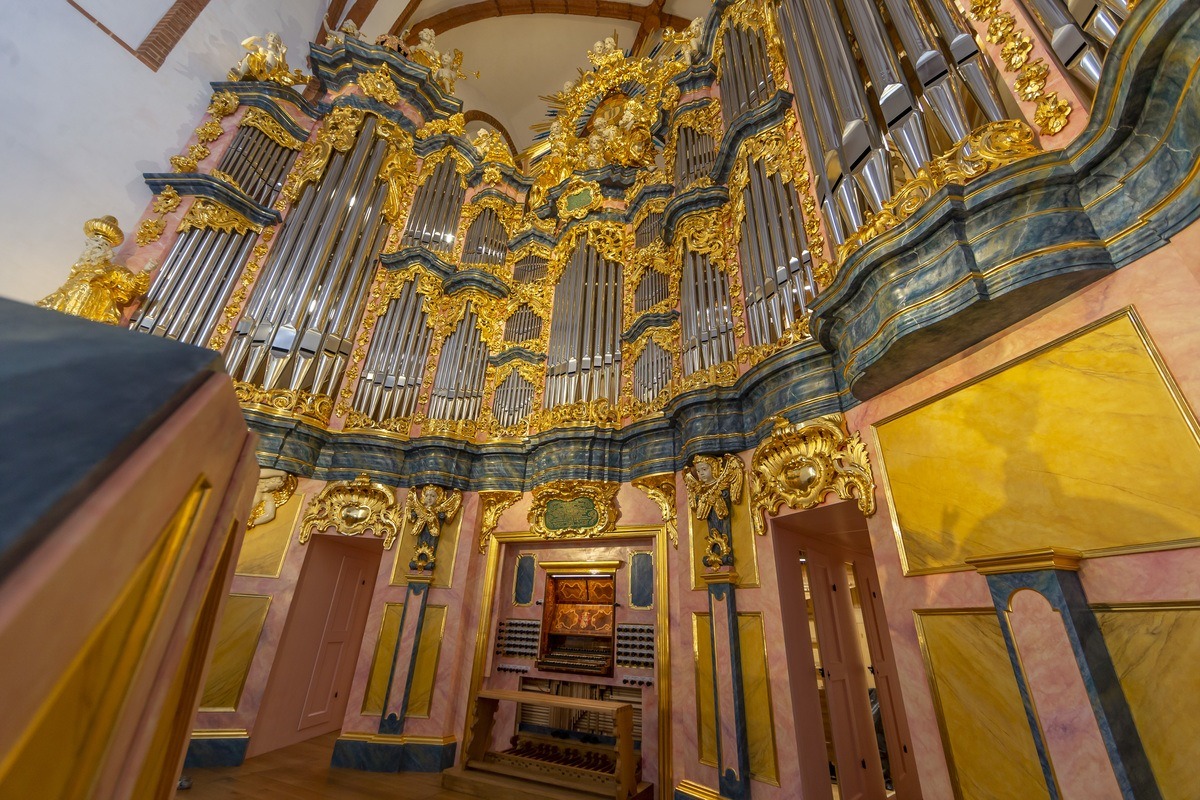 Free entrance to summer concerts
Concerts scheduled for every Friday at 7:00 p.m. from 1st July till 26th August will be free. You do not have to collect passes – just come to St. Elizabeth's Church.
Pipe organ in St. Elizabeth's Church like a Phoenix from the ashes
The construction of the pipe organ called the 'Voice of Silesia' was started by Michael Engler in 1750 and completed by his son Gottlieb Benjamin Engler and his son-in-law Gotlieb Ziegler 11 years later. The centuries-long history of the Engler organ was interrupted by a fire that burned down Saint Elizabeth's Church on 9th June 1976. The only parts of the organ that survived at that time were partly burnt figures and ornaments.
Only in 2011 was the decision made to reconstruct the organ.
Today, the reconstructed pipe organ has 3,468 pipes, including 683 wooden ones; the biggest one is 12 metres long, and the smallest one (11 mm) is difficult to notice.