See how Wroclaw residents from various parts of the world cook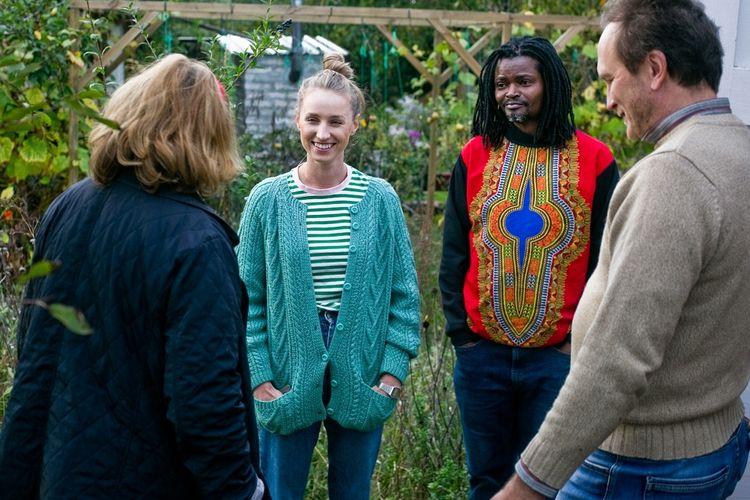 Piotr Spigiel
Harsha from India, Patrick from Kenya and Danielle from Israeli present their favourite dishes and invite us to cook together. The Go'n'Act Foundation published a vegetarian cookbook created by migrants from various parts of the world who live in Wroclaw.
'In 2019, we held a cycle of meetings "Let's meet at the kitchen table" with migrants from various parts of the world who have settled in Wroclaw. Meeting at the table and cooking together is a proven way of getting to know one another and integrating,' says Aleksandra Stachura from the Wroclaw Go'n'Act Foundation, which co-ordinated the project. 'Because of the epidemic, we could not continue these meetings in the same form as before. The cookbook is supposed to be their substitute and to support learning other cultures by cooking.'
Twelve persons – representatives of India, Ukraine, USA, Canada, Syria, Kenya, Israeli, Turkey and Thailand – have been invited to join this project.
Aleksandra Stachura: 'Most of these persons have settled in Wroclaw for good – they live and work here.
The album is an exceptional publication – it presents not only recipes and technical methods of their preparation, but also their authors. They talk about themselves and explain why it is worth preparing the dish they recommend.
Harsha from India admits that she never cooked before arriving in Poland. She started cooking because she missed Indian flavours and she does quite well today. Umutcan, a computer programmer from Turkey, recommends green bean with olive oil – a typical summer dish. For Keila from Canada, cooking is both a passion and a profession (she ran a catering company for some time). She encourages Wroclaw inhabitants to prepare a blueberry cake.
'I like Indian cuisine, so I would choose salty samosas,' admits Aleksandra Stachura.
All recipes have another common denominator – they are recipes for vegetarian dishes. Such an assumption fits the ideas promoted by the Go'n'Act Foundation.
A meeting in the garden
The co-authors of the book met once this year. In the summer, a photo session for the book was organised in one of garden plots, soon turning into a joyful family picnic.
The book can be downloaded from the Foundation's website.
If you are interested in its printed version, please write to: aleksandra@goandact.org.
The texts in the book are in two language versions: Polish and English.
This publication is a part of the Let's Meet at the Kitchen Table project carried on by the Go'n'Act Foundation in co-operation with the Wroclaw Centre for Social Development under the Wroclaw Strategy for Intercultural Dialogue 2018–2020 programme and co-financed by the Municipality of Wroclaw.