Map of Wroclaw for refugees from Ukraine. The map shows more than 50 useful addresse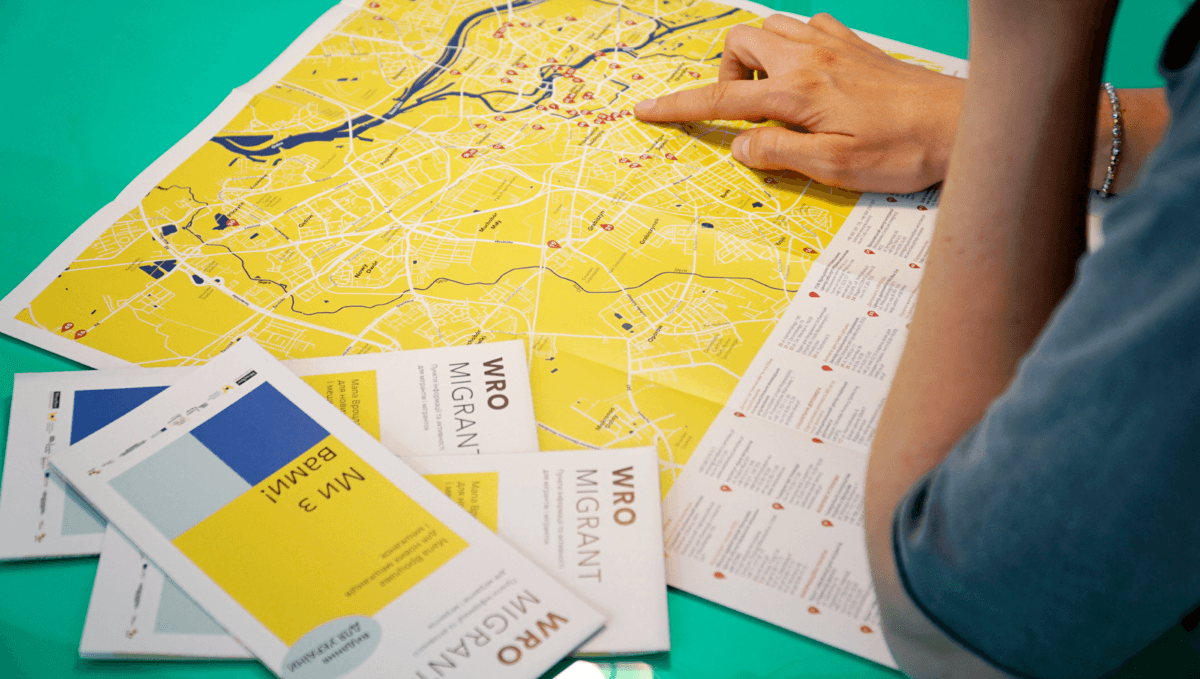 fot. WCRS - The map of Wroclaw was issued in 20,000 copies
The most recent map of Wroclaw is already available for persons who arrive in our city as a result of the war in Ukraine. The authors of the guide are members of the WroMigrant infopoint team from the Wroclaw Centre for Social Development.
What we will find on the map
The map shows more than 50 useful addresses and practical tips that will help refugees arrange necessary formalities upon their arrival in Wroclaw. The map in Ukrainian and Polish is also useful for persons receiving refugees in their homes, as well as voluntary workers, teachers and clerks.
Dorota Feliks, Director of the Wroclaw Centre for Social Development (WCRS): 'WCRS has supported new inhabitants of Wroclaw arriving from various countries for years. However, persons fleeing the war have a difficult task. They arrive in a crisis situation and have to make a life in the new country, often without contacts or knowledge of Polish. Many of them are pregnant women, persons with little children, elderly persons or persons travelling with animals. We would like to make their first steps in Wroclaw easier, so we prepared a new updated version of the map.'
The map of Wroclaw was issued in 20,000 copies. Since June, it has been available in such places as:
The Passage of Dialogue, ul. Świdnicka 19 (underground passage)

Support point in Czasoprzestrzeń, ul. Tramwajowa 1–3

Accommodation points for refugees from Ukraine

Branches of the Municipal Public Library

selected kindergartens and primary schools
As Paulina Maciak from the WCRS Intercultural Dialogue team explains: 'The map shows more than 50 addresses and phone numbers of the most important Wroclaw offices, infopoints, social welfare institutions, points of medical and psychological care and non-governmental organisations giving support to persons arriving from Ukraine after 24th February. We have also included practical tips concerning accommodation, the release of necessary documents, applications for benefits or a job search.'
The map is available for download also online on: wielokultury.wroclaw.pl in the Biblioteka (Library) tab.