Magical Myronova: ceramics sculptress from the Wroclaw National Museum
You can buy her figures in the shop of the National Museum. They are different, but they have one common thing: the author's brilliant sense of humour. They were made by Janina Myronova – a Ukrainian ceramics sculptress who has an increasing group of fans in Wroclaw. Her large-size sculptures can be seen in the National Museum in Wroclaw as well as the Centre of Polish Sculpture in Orońsk.
How to be a snob about Myronova
This is familiar to everyone who has at least one of her miniature sculptures of dogs, cats, colourful ceramic bead necklaces or elements of tableware. On shallow and deep plates, we will find witty patterns in crazy colours, and one thing is sure: soup and rissole with potatoes will taste different from now. Simply better.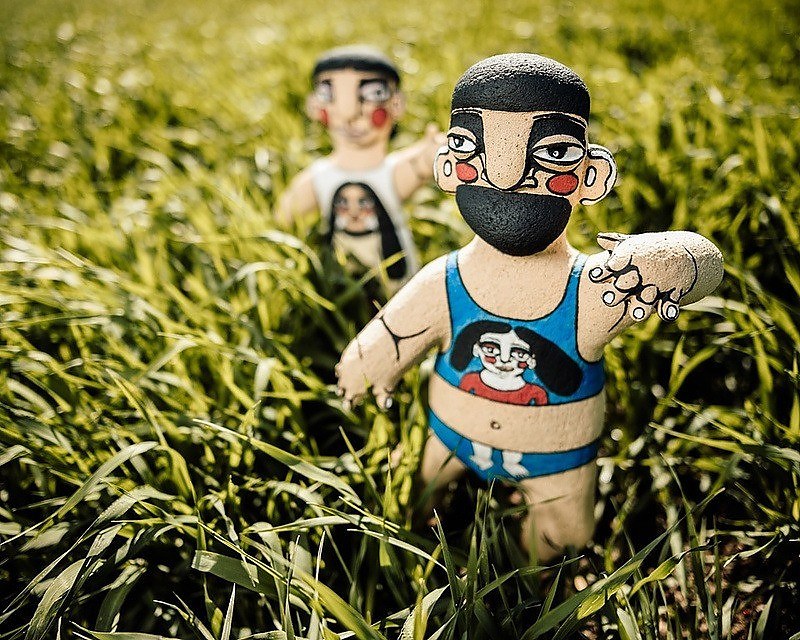 Janina Myronova is happy that her works are popular among collectors. 'I like it when my works are present in houses of different people, and decorating utility ceramics is what I enjoy most,' she admits. Maybe because a joke is not only allowed, but even desired there. 'And I found out that a joke does not diminish art and it is easier to talk about some problems with a smile,' she stresses.
From Donetsk to Wroclaw
You can feel Janina Myronova's warmth, exceptional humour and kindness even on the phone. This may also be due to the fact that she grew up in a house full of creative women (her two sisters are artists: Elina is a singer and Angelika is a clothes designer) in Donetsk (Ukraine). In her hometown, she also graduated from a secondary school of fine arts and became fond of ceramics.
At the Lviv National Academy of Arts, she already knew she had fallen in love with ceramics. 'Ceramics is special – I like painting, drawing and sculpting, and clay gives so many firing options that you can act in all fields at the same time' explains Myronova. From the first year, she also dreamt of studying at the Faculty of Ceramics and Glass of the Academy of Art and Design in Wroclaw – the only faculty of this kind in Poland. Her dream came true. Janina Myronova obtained a master's degree in 2012 and a doctoral degree seven years later.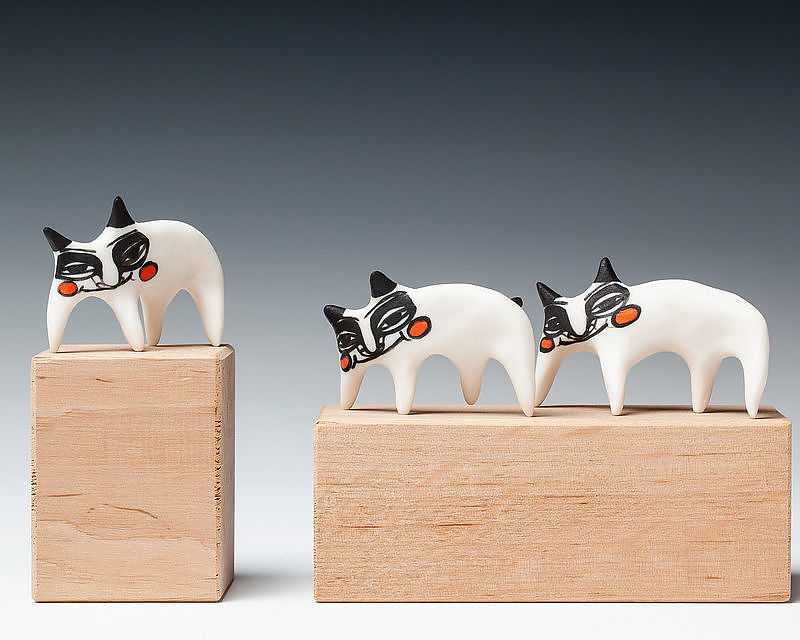 Today, although Wroclaw is still her home to which she comes back, you can meet her more frequently in various artistic residences in various countries (she has worked in Taiwan and Korea, and her plans to go to Japan were frustrated by the pandemic).
Beginning of the artistic path
Her works are not only original, but also witty, even slightly sarcastic, and exceptionally colourful. 'I use strong colours and contrasts (red with green, orange with blue), because I want my works to give a sense of happiness,' says the artist.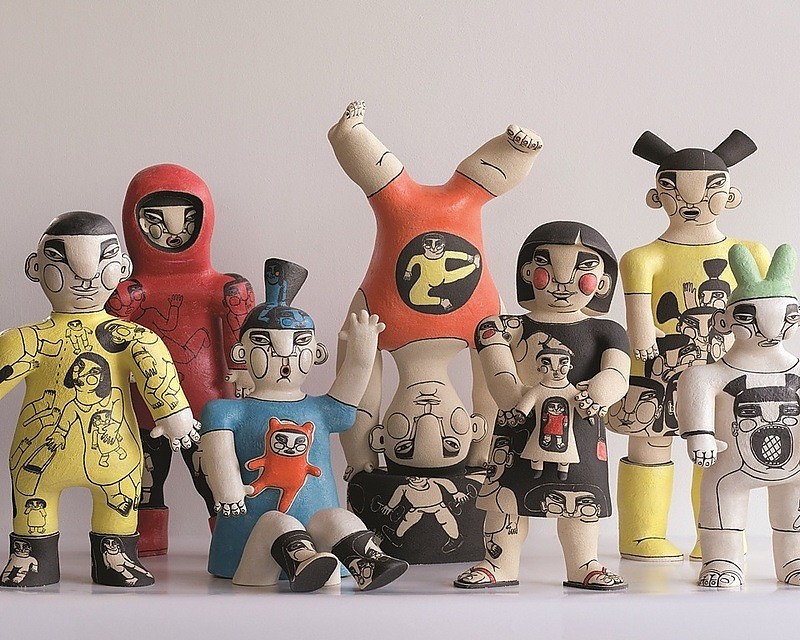 She thinks she is only at the beginning of her artistic path. She dreams of creating works in various cities and countries (one of her works will soon be shown in Skælskør, Denmark). Her sculptures could recently be seen at the Acquisitions 2019/2020 exhibition in the Four Domes Pavilion.