International education in the Primary School no. 108. The only project of this kind in Poland
The Julian Tuwim Primary School no. 108 in Wroclaw has a chance to become the first public primary school in Poland where the International Baccalaureate Primary Years Programme (IB PYP) will be implemented. It has already acquired the status of a candidate school, which should result in its inclusion in the group of IB World Schools and the creation of international divisions.
IB is an international educational programme initiated by the International Baccalaureate – an educational foundation established in Geneva in 1968. The primary assumptions of IB education include the development of students' cognitive curiosity and success-oriented motivation, the development of the skill of making thoughtful decisions and the improvement of communication competences.
International Baccalaureate provides high-quality education to pupils around the world under three programmes: the Primary Years Programme (PYP – for pupils aged between 3 and 12 years), Middle Years Programme (MYP – students' age: 11–16 years) and IB DP (IB Diploma Programme), which is a preparatory course for the International Baccalaureate diploma examination.
According to data made available by International Baccalaureate, over 7,200 IB programmes were offered around the world in 5,402 schools in 158 countries as on December 2020. In Poland, the IB programme has been implemented in 59 schools (including IB BYP in 12 schools).
Advantages of IB schools
Being implemented in the first stage, the Primary Years Programme is addressed to the youngest pupils. Its idea focuses on crossing borders between sciences. IB PYP is marked by independence, critical thinking, responsibility, the perspective of looking at the world (both in the global and local context), teamwork skills and the ability to make individual and wise choices.
'IB PYP is primarily a curriculum giving the international perspective and offering a broad scope of knowledge, highly qualified teachers, bilingualism and the value-based approach to education. Moreover, it allows for the free movement of pupils around the world. If a child changes its residence, travelling with parents who, for example, perform contracts in various countries, it may freely continue its education process in schools implementing the IB Programme, regardless of the state and the educational system in which it currently stays,' stresses Stanisława Socha, the director of the school.
The Julian Tuwim Primary School no. 108 located at ul. B. Chrobrego gained the status of a candidate school in December last year.
General Secondary School no. 5
Since 1997, the General Secondary School no. 5 has run International Baccalaureate divisions (classes) – Middle Years Programme (IB-MYP), preparing for the continuation of education in the International Baccalaureate Diploma Programme (IB-DP) and divisions implementing the IB Diploma Programme.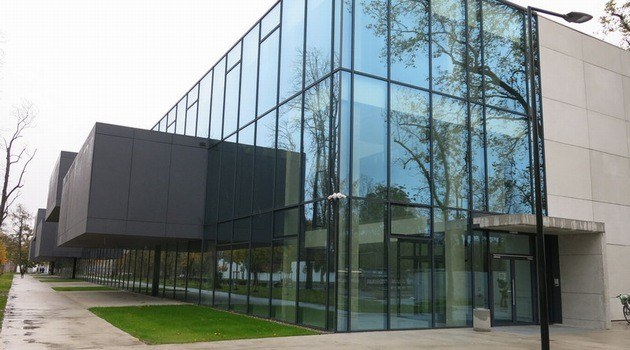 These programmes are currently run in 9 classes (out of 30). The IB-MYP programme is implemented at school for the first two school years, and then pupils pursue the IB-DP programme.