ECC 2016: In Between Festivals. Wroclaw-Berlin union for culture
2016-03-17
Komentarze:
The organisers have been working on the In Between Festivals for four years now. You can find out more about the results by choosing one of the concerts or performances to be held by the end of 2016. The idea is aimed at fostering the cultural and logistic collaboration between Wroclaw and Berlin. Those who attend are in for exhibitions, installations, performances, jam sessions and, as of April, a special weekend train that connects Wroclaw with Germany\'s capital.
"The In Between Festivals, as the name suggests, are something of a festival to foster collaboration between Wroclaw and Berlin. We are striving to restore a symbolic relationship between the two cities, to regain them as neighbours," says Artistic Director Christophe Knoch. He says that the In Between Festivals are designed on a quarterly basis (e.g. from February to May) to increase its visibility. "We are more into everyday collaboration (activity in small community centres) that is easily accessible to local audiences," adds Christophe Knoch.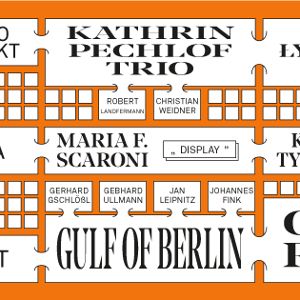 Concert / ECC / Music
from 17 February 2016 to 31 December 2016
Wroclaw - various locations depending on the day
Zobacz
Modern dance
The audience are looking forward to one of the most intriguing overviews that showcases independent artists and musicians active in Berlin. Polish artists who have settled in Berlin, both privately and professionally, will be also featured in Wroclaw. One such artist is Karol Tymiński, a dancer who studied in Warsaw and is now based in Berlin. On Wednesday 16 March at 7 pm at the Artistic Initiative Centre (ul Tęczowa 79/81), he is going to perform in his "This Is a Musical", a show listed among last year's most important cultural events by the magazine Dwutygodnik. On the same evening, the venue will also host Maria Scaroni with her manifesto "Display". The festival's line-up also features other celebrated dancers, including Vanii Rovisco in April or Jule Flierl in May, who are going to run separate workshops on the eve of their performances. "The workshops are open to everyone, you don't have to abe a professional to take part," points out Christophe Knoch.
Festival concerts
Apart from modern dance, the In Between Festivals also bring a wealth of jazz and improvised music. The programme features Piotr Łyszkiewicz Trio on 15 March at Łokietka 5 (8 pm, 20 PLN). 17 March at Ośrodek Postaw Twórczych (8 pm, 10–20 PLN) brings a performance by guitarist Olaf Rupp, who is best known for holding his instrument in a vertical position (as if it was a Chinese lute), and Gulf of Berlin, who specialise in free jazz. Other events include a live show from a double-bass quartet called Sequoia, featuring butoh dancer Yuko Kaseki (19 May, 8 pm, MiserArt in ul Cybulskiego 35A, 15 PLN).
Exhibitions and special train
From 9 May to 3 July, Wroclaw's Main Railway Station and Berlin's Friedrichstrasse will simultaneously be inviting the residents of the two cities to take part in an interactive project called LUNETA. "They provide a space to facilitate the encounter between the two cities," recommends Christophe Knoch. He also says that the ECC programme provides for restoring a train connection between Wroclaw and Berlin (now available via Poznań only). The service will be operating at weekends only, but it is bound encourage both the residents of Wroclaw and Berlin to travel more in between the two cities.
The festival's line-up will be available here.