Wrocław at weekend: 10-12 February 2017 [GOINGS ON ABOUT TOWN]
2017-02-10
Komentarze:
Goings on about town at the weekend of 10-12 February. Celebrate your Valentine's Day. Or choose from a variety of concerts, workshops and performances.
Saturday, 11 February 2017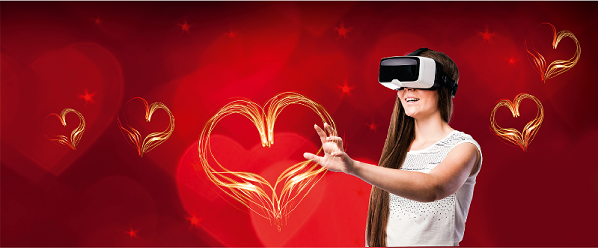 Virtual Valentine's Day at Aleja Bielany
Aleja Bielany, ul Czekoladowa 7-9, 11 am – 7 pm, free admission
Visit Aleja Bielany to test an app called Tilt Brush and create your one and only virtual Valentine postcard. Volunteers will be provided with brief training and special goggles that take them on a journey into virtual reality. Create your Valentine postcard with a few digital brushstrokes. Each postcard will be printed out and returned to the author. Admission is free. Join us on both Saturday and Sunday.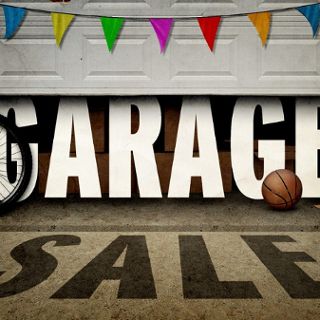 11 February, 3 pm – 5 pm, Family Cafe FOKS, ul Krzycka 83c/1c
Join Family Cafe FOKS on 11th February for a toy fair. Suitable for: children over 6 years of age and parents (for assistance only). Admission: traders 5 PLN (delicious juice included in the price); clients free of charge. Registration: kontakt@familycafe.wroclaw.pl.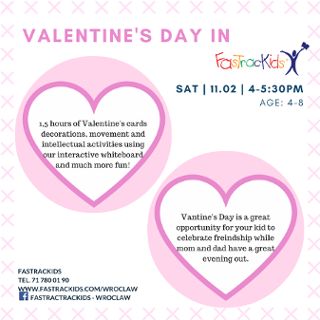 11 February, 4 pm, Sky Tower Shopping Centre, ul Powstańców Śląskich 73/95
An hour and a half of great fun and creative ideas. Make your Valentine postcard and exercise both your body and your brain while using our interactive board and much more. Valentine's Day brings a perfect opportunity for children to celebrate friendship and for parents to spend a romantic evening on their own. Admission: 35 PLN (30 PLN for FTK kids).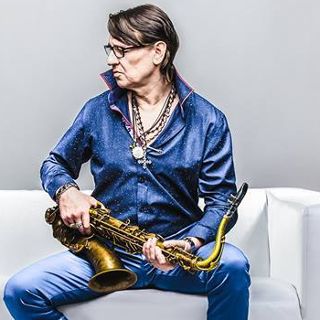 11 February, 8 pm, Wrocław Congress Centre, ul Wystawowa 1
Maciej Maleńczuk is both unpredictable and extremely hard-working. A rare combination indeed for any artist. Tickets range from 70 PLN to 140 PLN.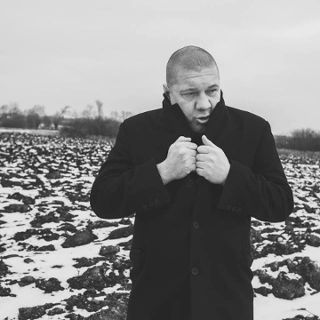 11 February, 8 pm, Stary Klasztor Music Club, Purkyniego 1
Marek Dyjak is coming to Wrocław to promote his latest LP "Pierwszy Śnieg". The band features a variety of instruments: accordion, trumpet, double bass, piano and drums.
Tickets: 40-70 PLN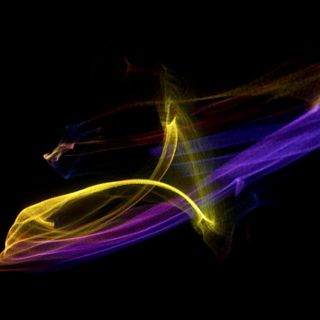 11 February, 8.30 pm, Klub Proza, Przejście Garncarskie 2
Reus is going to present his latest performance "IMAC Music". This audiovisual show is using an outdated iMac G3 for sound and vision effects. Tickets: 15 PLN.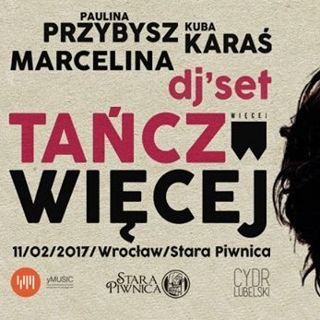 11 February, 9 pm, Stara Piwnica, ul Krupnicza 15
Tańcz Więcej brings a project for musicians to perform in a New role ad DJs. The original DJ set: Paulina Przybysz (former Sistars), Kuba Karaś (The Dumplings) and Marcelina.
Bilety 20 z
Sunday, 12 February 2017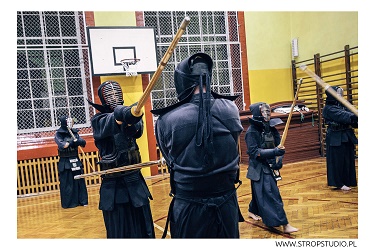 Kendo Workshops for Free
12 February, 9 am – 11 am, IX LO in ul Piotra Skargi 29/31
Join Klub Kendo Ryushinkai in Wrocław for a gratuitous workshop for children (over 10), young people and adults.
Located in the vicinity of Plac Dominikański, the venue is accessible from the back of the school.
Explore the secrets of Japanese fencing. Find out more about availability. Or simple come and enjoy the training as a spectator. p>
Please remember to take a loose sports outfit if you wish to join the training. Admission is free. p>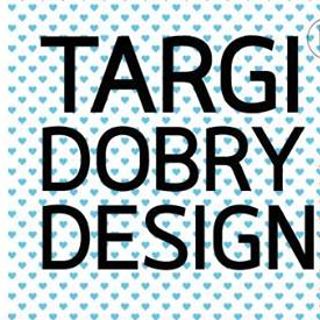 12 February, 12 pm – 7 pm, Barbara. Information, cafe, culture, ul Świdnicka 8b
A unique edition for the organisers and the second birthday of the initiative. The fair brings a variety of original Valentine gifts for your nearest and dearests. A variety of exhibitors, including fashion, interior design and children's brands.
Admission is free.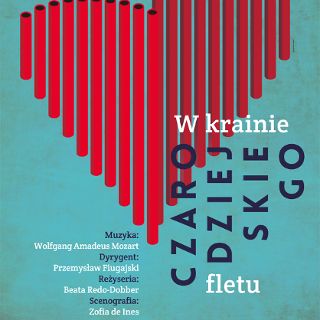 12 February, 12 pm and 6 pm, Wrocław Opera House, ul Świdnicka 35
The latest premiere from the Wrocław Opera House is both interactive and intergenerational. Suitable for the entire family, both young and old, "In the World of the Magic Flute" derives from W.A. Mozart's celebrated "Magic Flute". The show follows the educational policy of the Wrocław Opera House.
Bilety w cenie od 25 zł do 50 zł.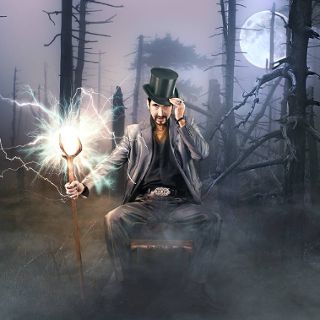 12 February, 4 pm and 7 pm, Capitol Music Theatre, ul Marszałka Józefa Piłsudskiego 72
In 2016, Marcin Muszyński set out for his largest magical mystery tour around Poland. He is now successfully collaborating in live TV productions from TVN, Polsat, TVP1, TVP2 and Discovery. A levitating 600-kg piano, a 1200-kg sports car appearing out from nowhere or cutting a man in half with a chainsaw are but a handful of tricks from his massive repertoire. His shows need no recommendations. Tickets ranking from 60 PLN to 180 PLN are available online and at Capitol Theatre box offices.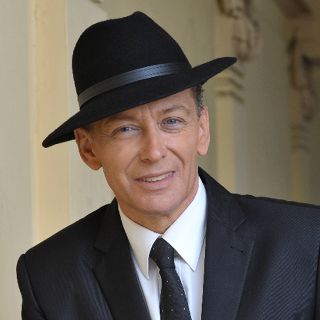 12 February, 5 pm, Agora Culture Centre in Wrocław, ul Serbska 5a
An evening with Jacek Borkowski. Enjoy a selection of 20 most beautiful and most celebrated songs from Frank Sinatra's repertoire. Tickets: 35-45 PLN.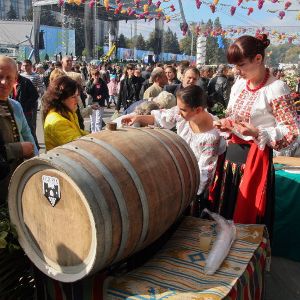 12 February, 7 pm,Stary Klasztor Music Club, ul Purkyniego 1
The festival's line-up includes Sarakina Balkan Band. Following the show, the Bulgarian wine connoisseur and culture expert Stoyan Uzunov will tell you a little bit more about the "Trifon Zarezan" Wine Festival. Join us to learn and practice a variety of Bulgarian folk dances, including: pravo horo, daichovo horo, elenino horo, rachenitsa, makedonsko horo, kopanitsa. The evening also provides an opportunity to taste a selection of Bulgarian wines.
Tickets: 35-40 PLN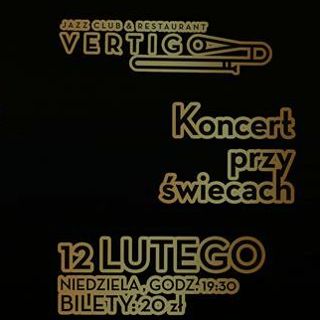 12 February, 7.30 pm, Vertigo Jazz Club & Restaurant, ul Oławska 13
The show brings a selection of Paulina Gołebiewska's compositions as well as jazz classics in new and intriguing interpretations. A blend of soul, pop and jazz. Tickets: 20 PLN.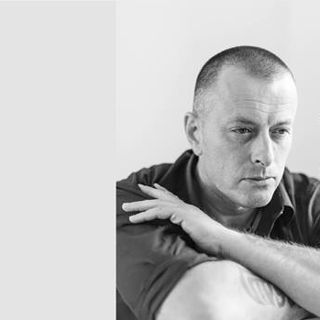 12 February, 8 pm, Pub & Klub Niebo Cafe, ul Ruska 51
A solo live show from Tymon Tymański to showcase his achievements as an artist.
Tickets: from 15 PLN to 30 PLN.