New school year 2020/2021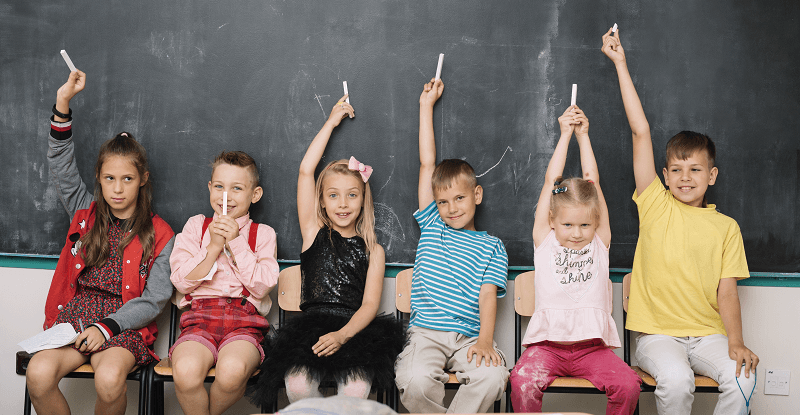 On Tuesday 1st September, over 65,000 pupils will begin education in Wroclaw schools and over 17,000 in kindergartens. The city stresses that it has supported directors of schools and kindergartens in their preparation for the beginning of the new school year. According to the ordinance of the Ministry of National Education, pupils will begin education in the stationary mode. Representatives of the city say briefly that they have done everything to ensure the safe start of the new school year.
Procedure checklist
Jarosław Delewski, Director of the Department of Education of the Wroclaw City Office, said about preparations of all municipal educational institutions for the new school year:
'We have done everything we could. Much responsibility rests on parents. We request them not to send children with any symptoms of illness, because each such case will have to be checked,' stresses Jarosław Delewski.
2 million PLN per month for Covid-19 in schools and kindergartens
In Wroclaw, there are over 130 schools and over 65,000 pupils. Until 1st September, the city spent almost 3 million PLN on the preparation of schools and kindergartens, including personal protection equipment and the disinfection of rooms.
Facial masks are obligatory in the classroom, but representatives of the city recommend their use, particularly during breaks.
'According to the guidelines of the Ministry of National Education, checking temperature is not required. We recommend such action particularly to directors of kindergartens. The truth is, we will not be able to check the temperature of each pupil before the entrance gate, because this may cause jams,' says Jarosław Delewski.
The Mayor ofring for a scenario assuming the need for transition to remote or hybrid (mixed) teaching.
'We are prepared for this scenario much better than in March. Training courses were held in that respect in the summer, e.g., in co-operation with Amazon, which provided free training in the use of communicators to teachers. In addition, our educational platform has been expanded, and we have relevant materials at our disposal. We try to ensure that as many lessons as possible could be held in real time if the transition to remote teaching became necessary,' stresses Jarosław Delewski.
Support for pupils
Representatives of the city emphasise that around 500 computers were handed out to the families that could not afford to provide these necessary learning tools to their children.
Models of teaching in the new school year
The manner in which schools can organise classes for children and young people from 1st September will obviously depend mainly on the epidemic situation and cases of coronavirus infections in the given school. Decisions are made by school directors and health inspectors.
Stationary model – traditional education in schools
This variant of education will be valid from 1st September. Lessons will be held in classrooms according to the timetable valid in the given school.

School directors will decide whether lessons are conducted in shifts and whether children and staff are required to wear facial masks.

Each school will have its own rules of use of the library, the day-room, the changing room and extracurricular classes.

The stationary model may contain elements of remote work.
Hybrid (mixed) model – partly stationary, partly remote lessons
The school director will also decide to introduce this model of education when sanitary services consider this to be necessary, taking into account virus infection cases in the given school or the epidemic situation in the given area.
Mixed education may also refer to lessons in smaller groups or for parts of classes (e.g., classes 1–3 – stationary lessons, older classes – remote lessons), as well as lessons intended for individual pupils or small groups of pupils.

The school director will also be obliged to organise remote education for pupils who are undergoing a quarantine or are chronically ill.

This refers also to pupils who have a certificate of individual education from a psychological & educational counselling centre and a doctor's opinion on contraindications for direct contacts due to the epidemic condition.
Remote model – suspension of all stationary lessons and transition to remote education for all pupils of the given school
The school director will make a decision on the introduction of this model of teaching after obtaining approval from the governing authorities and a favourable opinion from the State County Health Inspector (the decision will be taken in the case of a big epidemic threat in the county or cases of infection or quarantine in a larger group of persons in the given institution).