Map of craftspersons: on the trail of Wroclaw masters
They have the passion, talent and one-of-a-kind profession in their hands. Craft has become fashionable in the capital of Lower Silesia. If you do not know where you can repair shoes or watch in your neighbourhood – check our map with locations of craft masters.
The search engine is a joint project of the Wroclaw Technological Park and the Lower Silesian Chamber of Crafts in Wroclaw. The project is open both to associated and non-associated craftspersons. The only requirement for them is to practice their craft in Wroclaw. Registration is possible via online form at or by e-mail to: a.wilk@izba.wroc.pl. Each registration will be verified by employees of the Lower Silesian Chamber of Crafts.
Saving disappearing professions
Many Wroclaw craftspersons practice professions that are hardly remembered by anyone. The gunsmith repairs guns, the bookbinder specialises in the manual binding of various publications and the ornamentation of bookbindings, and the master of framing and gilding makes painting frames and gilts. The profession is often handed down from generation to generation, but can also be learned at courses or even during studies. The School of Artistic Crafts and Management at Pl. Św. Macieja in Wroclaw is the only school in Poland offering courses to future craft artists in jewellery, the valuation of precious stones and the conservation of works of art.
Milmo – SPA for dogs, ul. Trzebnicka 52
Milena Smykowska has worked in the profession for 10 years. She took her first steps in Poznań upon encouragement from her former mother-in-law. She established her own salon in Wroclaw two years ago.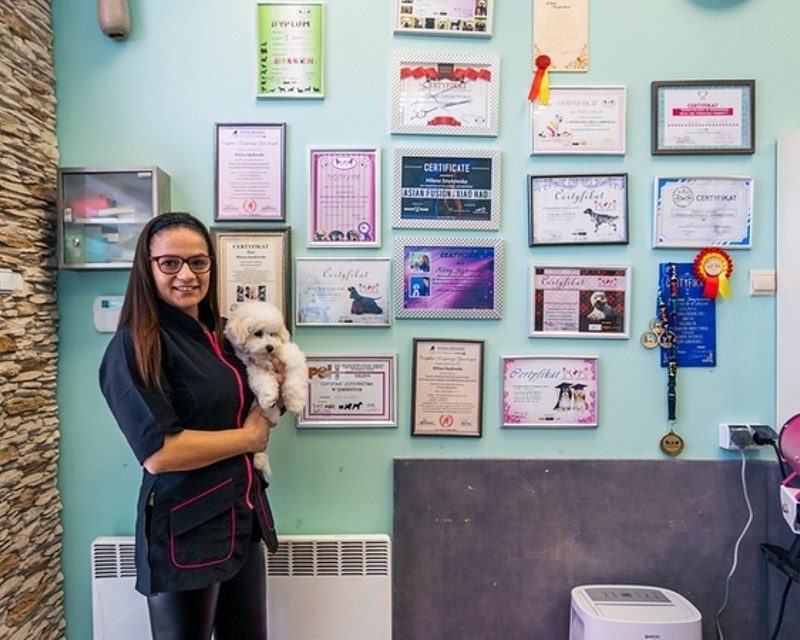 What does a groomer do? He/she cuts animals' hair and takes care of their health and comfort.
Tiffany Ursta [Stained-Glass Lamp and Window Workshop], ul. Kiełbaśnicza 7
The Tiffany Ursta stained-glass lamp and window workshop is run by its owner Kajetan Stadtmüller – a visual artist, a graduate of the Academy of Fine Arts in Wroclaw. Established by his parents, his workshop is currently located in the centre of Wroclaw.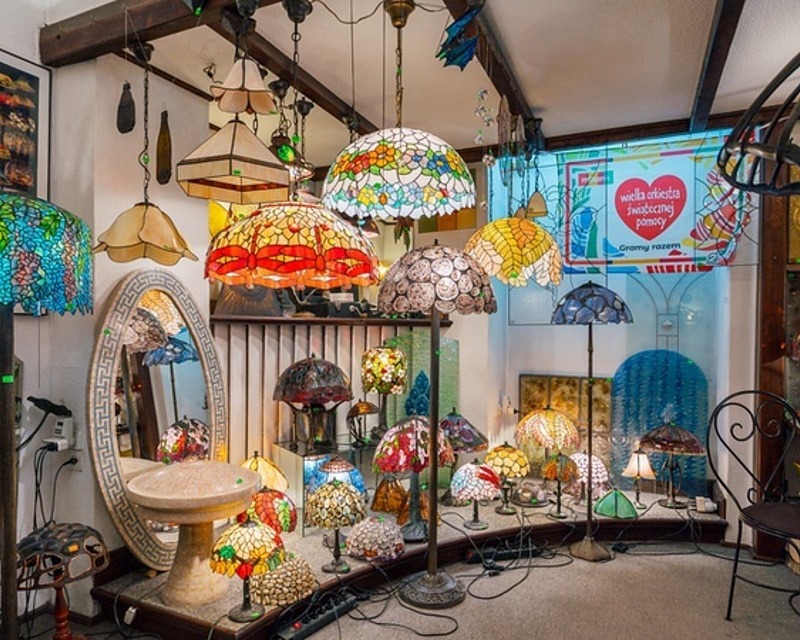 Currently he designs and makes lamps using the Tiffany technique and stained-glass windows upon order and performs the renovation and conservation of historic stained glass. In the gallery and shop open at ul. Kiełbaśnicza 7 in Wroclaw since the 1990s, you can order various glass forms to be made or buy immediately available items.
Ramy Domański, ul. Chrobrego 26
The owner is Ludomir Domański – a gilding master.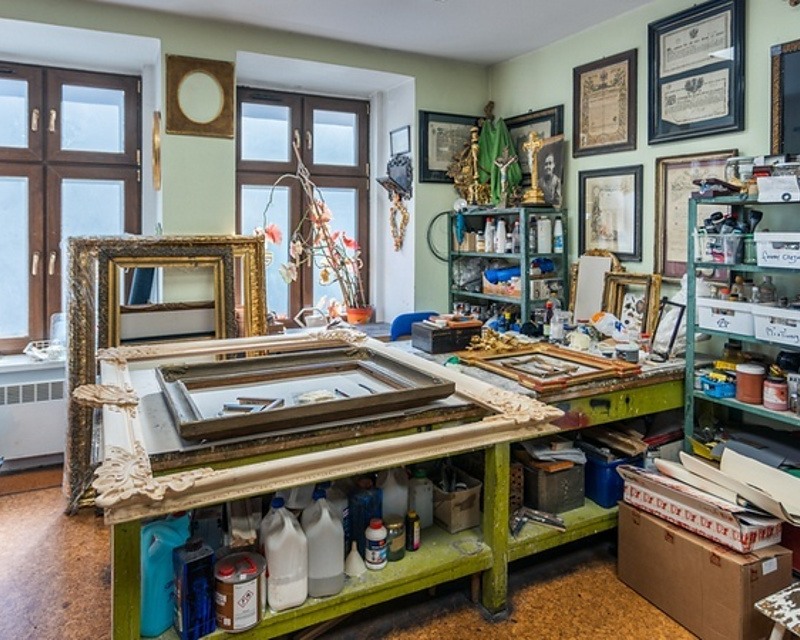 He makes frames of oil, acrylic and gouache paintings, prints, drawings, reproductions, mirrors and various unconventional items, always trying to give customers the best advice on how to select an optimum frame for a work of art and interior.