Gates Business Services Europe. Gates's first financial centre in the world is in Wroclaw
Gates Business Services Europe was officially opened. The new financial centre of Gates Corporation was established in the Business Garden at ul. Legnicka. It will give jobs to 120 persons. Gates is one of the market leaders in the production of technologically advanced rubber belts and cables that are used in industry, hydraulics, agriculture and the automotive sector.
'It will be a shared service centre (SSC) for Gates in the EMEA region. In Wroclaw, we will support, among others, financial functions and price analysis. We also have IT and staff management departments here. It is Gates's first financial centre in the world,' says SSC Director Sebastian Schyck.
'It is another shared service centre in Wroclaw and another prestigious brand that has chosen the capital of Lower Silesia. These are high-quality workplaces and enrichment of modern services for the business sector in the city,' adds Magdalena Okulowska, President of the Wroclaw Agglomeration Development Agency.
Gates: Driven By Possibility
The decision to establish Gates's SSC in Wroclaw was made in 2019. The company initially leased premises in the centre of the city. On 1st March 2020, Gates Business Services Europe was officially opened. Today the new centre employs 40 people, but the company plans to engage 120 employees by the end of 2022.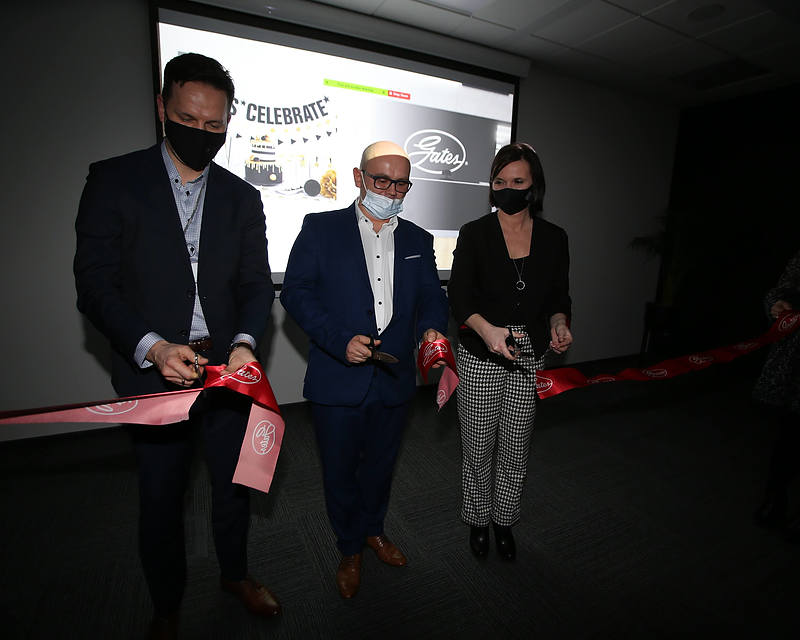 Wrocław Gates Business Services Europe will be the second division of Gates Corporation in Lower Silesia. The company has had a plant in Legnica since 2001.
It produces over 1 million belts there every month: fan belts, serpentine belts, synchronous belts and rubber mixtures.
The biggest distribution centre of Gates in Europe is also located there.
Gates Corporation from USA
Gates is a global producer of innovative, highly advanced power and fluid transmission solutions. Gates offers a wide range of products to customers looking for replacement parts and original equipment manufacturers (OEMs) in the form of top-quality components. Gates participates in many sectors of the industrial and consumer market.