"FREEDOM. WROCLAW 1989-2019". Events on the 30th Anniversary of the Election of 4th June 1989
The Mayor of Wroclaw and the Zajezdnia History Centre invite Wroclaw inhabitants and visitors to attend a cycle of events on the occasion of the 30th anniversary of the first partly free election in the postwar history of Poland.
The victory of the Solidarity on 4th June 1989 was the triumph of freedom over the communist power system. At that time, Poles felt that they were hosts of their own land at last. So they started arranging this land on their own. Also in Wroclaw.
We want to remember that. We want to enjoy that. Therefore, for the four days of the celebrations from 1st till 4th June, the city will be the arena of a series of educational, cultural and recreational events under the common title "Freedom. Wroclaw 1989-2019".
Program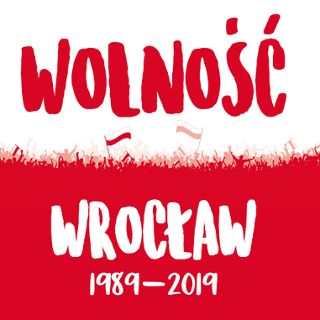 od 1 czerwca 2019 10:00 do 4 czerwca 2019 12:00
Wrocław - różne lokalizacje wg programu dnia
Zobacz
Wroclaw inhabitants and visitors can expect a very rich program: picnics of freedom, exhibitions, workshops, film shows, conferences, history lessons for children and young people, parades of vehicles, an open show '1989' in the Market Square, an official flag-hoisting ceremony on Rondo 4 Czerwca 1989 (4th June 1989 Roundabout), the unveiling of a memorial plaque at ul. Świdnicka 2/4, etc.
When celebrating this special anniversary, we remember particularly the people of freedom – members of Citizens' Committees, particularly the Solidarity Citizens' Committee in Wroclaw. There would have been no democratic revolution in Poland if it had not been for their passion, activity and determination.
On these days, we should keep in mind their work for Poland and Wroclaw. Let us thank them for their wisdom, courage and responsibility.
As organisers, we tried to reach all members of the Solidarity Citizens' Committee in Wroclaw and invite them to take part in the celebrations. In some cases, unfortunately, this was impossible.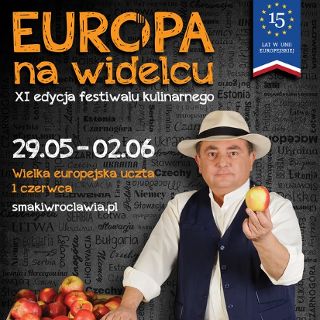 od 29 maja 2019 do 2 czerwca 2019
Rynek of Wrocław
Zobacz
We still hope that we will celebrate joyfully together one of the most important dates in the modern history of Poland.
We encourage you to become familiar with the detailed program of the event.
See you there!