Fashion Gallery: amazing exhibition in the National Museum [VIDEO]
The Fashion Gallery exhibition (open till 29th August) will enchant not only those who view Paris haute couture shows on the Internet and appreciate the art of tailoring, but also those who treat fashion as a guide to the times in which we live. As late as the 19th century, not without reason, boys were baptised in pink clothes; one century earlier, both of the shoes put on feet were exactly the same, and red clothes were reserved for the chosen ones.
Let's follow the colour
'This exhibition is an opportunity to put together items and pictures from various epochs and to show, on the one hand, the volatility of fashion and, on the other hand, that certain cultural models and types of reaction to colour go beyond these moments and are among medium-term and long-term phenomena,' explains Małgorzata Możdżyńska-Nawotka – an art historian and costume designer in charge of the Textile and Clothes Department in the National Museum in Wroclaw.
The collection is arranged not chronologically – from the oldest medieval hoses to the modern red dress – but according to colours. Our sightseeing tour starts from the yellow room – according to the American company Pantone, yellow is the colour of this year – and ends in white in accordance with the scenario of each haute couture show, which is traditionally concluded by the presentation of a wedding dress.
We can also come across passionate red and a dress from the 1990s in this colour. Two hundred years ago, dresses in deep colours were a sign of high social status, e.g., because obtaining it on a textile was very expensive. This changed along with social changes and the discovery of artificial colourings. 'They made deep and lively colours available to a broader audience,' explains Małgorzata Możdżyńska-Nawotka.
Democracy en vogue
In other rooms, we will find true gems (such as 18th-century children's caps or an embroidered child's coat from the last summer before World War II), but, even more importantly, we will learn what clothes was appropriate in the given epoch, what sufferings had to be endured to look attractive, how colour preferences evolved and... how fashion became increasingly democratic.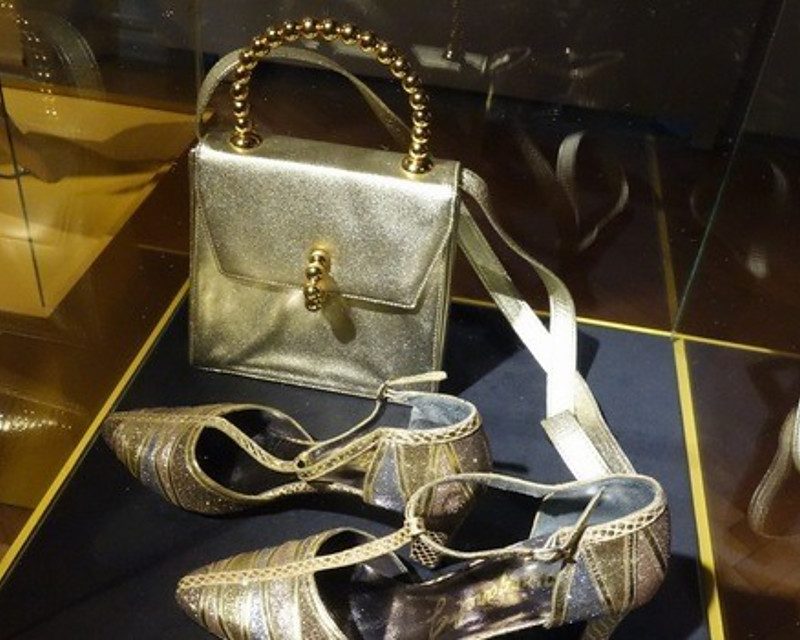 You must not miss these artifacts
Hoses from the turn of the 16th century
15th-century Italian textile
Portrait of a 18th-century gentleman and a men's waistcoat from that period
18th-century silk slipper
Small baptismal coat and cap from the 2nd half of the 19th century

Linen coat from the 1930s with gilded bronze buttons bought specially in Paris

Leather bag designed by Paloma Picasso