Wrocław at weekend: 20-22 January 2017 [EVENTS]
2017-01-20
Komentarze:
What's on in Wrocław at the weekend of 20-22 January.
Saturday, 21 January 2017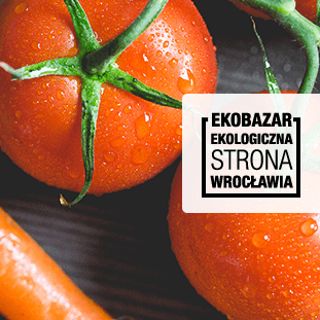 Organic Ekobazar Wrocław
Tęczowa 57, 10 am – 4 pm
EkoBazar brings you an opportunity to buy certified organic food directly from producers: wholemeal and gluten-free bread, seasonal fruit and veg, juices, preserves and organic delicacies, pickles, healthy dairy, organic meat, fish and cured meats, oils, honey, coffee and tea, confectionery, delicious desserts and many other tasty and healthy articles.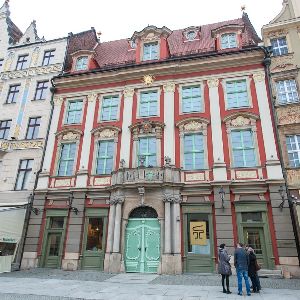 Senior Citizens Visit the Pan Tadeusz Museum for Free
21–22 January, 10 am – 6 pm, Pan Tadeusz Museum, Rynek 6
On 21–22 January 2017, the Pan Tadeusz Museum is available to senior citizens and their grandchildren free of charge.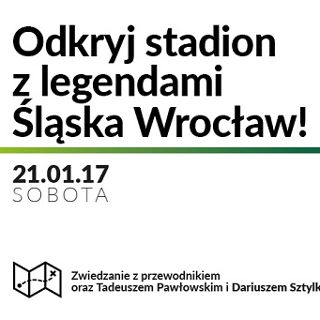 Visit Wrocław Stadium with Śląsk Wrocław Legends
21 January, 10 am, Wrocław Stadium, Aleja Śląska 1
A walking tour featuring Śląsk Wrocław legends: Tadeusz Pawłowski and Dariusz Sztylka. Join the walking tour to enter the field and feel the stadium from a footballer's perspective. You can also visit the players' area, their dressing rooms, VIP zone and stadium prison.
Entries:
10 am - walking tour with Tadeusz Pawłowski
11 am - walking tour with Dariusz Sztylka
book your visit: 606 492 692, e-mail: zwiedzanie@stadionwroclaw.pl; first-come first-served basis, prices: 20 PLN (adult), 10 PLN (reduced for children and young people below 16), assembly point: Wrocław 2012 reception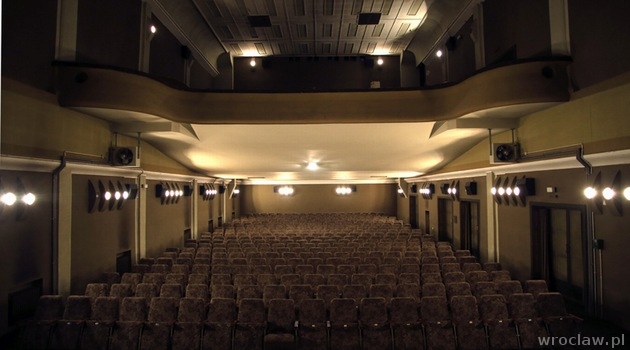 Audition for Extras in Paweł Pawlikowski's Upcoming Film
21 January, 2 pm – 7 pm, Infopunkt Barbara, ul Świdnicka 8a
The film will be shot in Lower Silesia in February 2017.
The audition will be held:
21.01.2017 (Saturday) - WROCŁAW - INFOPUNKT BARBARA, UL ŚWIDNICKA 8C, 2 pm – 7 pm
Candidates aged 18–70 will be accepted. For more information, please call 506171832. In case you cannot attend the audition, feel free to send your application with a photo and telephone number to the following e-mail address: casting@outside.com.pl. Please remember to add the name of your town or city in the title.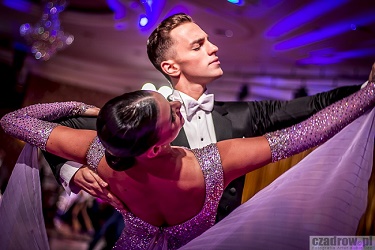 Champion Team Dance Centre Opening
21 January, 9 am – 8 pm, Magnolia Park, free admission
The Champion Team Dance Centre opens this Saturday in Magnolia Park.
Programme:
Join the crowd in front of Empik to enjoy a dance show featuring a variety of dance forms by children, young people and adults.
Also, feel free to join the Champion Team Dance Centre in the morning to obtain free advice and choose from a selection of promotions.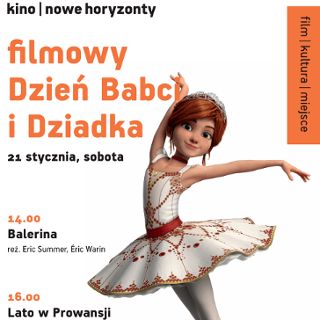 Grandparents Day at the Nowe Horyzonty Cinema
21 January, from 2 pm, Nowe Horyzonty Cinema, tickets: 10 PLN
Nowe Horyzonty Cinema is going to celebrate Grandmother' and Grandfather's Day like no other. Two screenings in the programme: Balerina (2 pm) and My Summer in Provence (4 pm).
Reduced fare for senior citizens and their company. Grandparents and grandchildren pay 10 PLN only.
Exhibition: 24 Hour Project at the Nowe Horyzonty Cinema
from 21 January to 2 February, Nowe Horyzonty Cinema
The exhibition provides a summary of the latest edition of the global photography project series (held for four years now). On the midnight of 19 March 2016 (local time), 2785 participants from 718 cities in 107 countries began a photographic marathon, which came to a close 24 hours later. The outcomes are now on display in Wrocław and Warsaw.
Preview on Saturday, 21 January 2017, 7 pm, Nowe Horyzonty Cinema.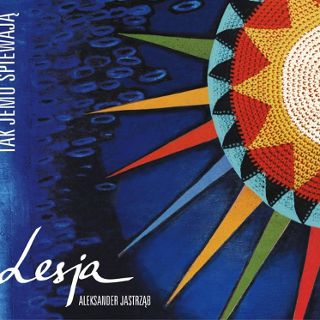 Christmas Carols at the Centre for Ukrainian Culture and Development
21 January, 6 pm, Centre for Ukrainian Culture and Development, ul Ruska 46a, tickets 20 PLN, refreshments included in the price
Ukrainian artist Lesja Szulc is the chief highlight of the evening. She has won two international folk music contests such as Nowa Tradycja PR Dwójka and Mikołajki Folkowe in Lublin, where she was also awarded as the best singer.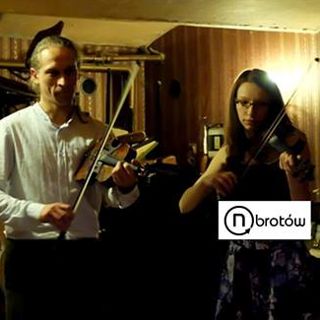 New Year's Bash at Wędrówki
21 January, 8 pm, Pub Wędrówki, Podwale 37/38, free admission
Come and join WroBal, WedrowkiPub and n obrotów for a folk bash like no other. The party features a variety of dances in pairs, circles and processions from France, Sweden, Portugal and Poland. Workshops will be held on the same day.
Sunday, 22 January 2017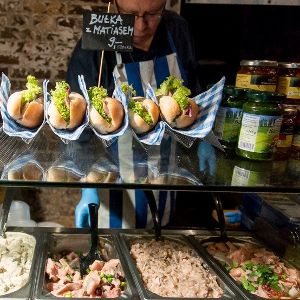 Wrocław Gourmet Bazaar
Browar Mieszczański, Hubska 44–48, 10 am – 3 pm
Natural flavours and locally sourced and trusted food, delicacies straight from the farm. The offer includes łomnicki goat's cheeses and Cypriot cheeses, pierogis, butter, yoghurt, fruit juices, healthy bread, home-made cured meats, top quality teas, organic beer, cider and many more fantastic products.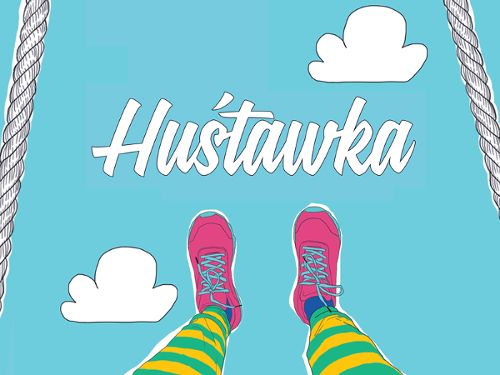 Huśtawka Children's Show
22 January, 10.30 am and 12 pm, Wrocław Centre for Children's Creativity, ul Kuźnicza 29a, tickets 18 PLN
This is the story of the dreams true and hugely entertaining too! Two female protagonists follow in the footsteps of Leonardo da Vinci as they come up with a great and ingenious idea. They create a massive swing that helps them to touch the sky. As soon as the swing is ready, the children will be able to reach out to heaven. This is going to be unique and beautiful!
Suitable for children aged 2–4.
Duration: 30 minutes + ca. 15 minutes of fun
TICKETS: prices: 18 PLN per person, available online or at the Centre (ul Kuźnicza 29a, 2. Floor)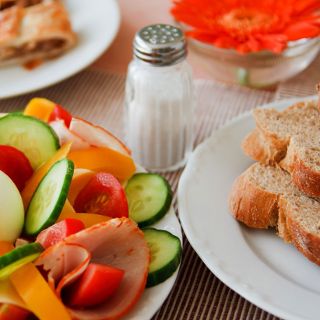 Literary Breakfast
22 January, 11 am – 1 pm, Klub Proza, Przejście Garncarskie
Feel free to spend the upcoming Sunday afternoon with friends and family in a venue that literally abounds in books, in the very heart of literary Wrocław (Rynek, Przejście Garncarskie 2). The breakfast brings a buffet of tasty dishes made of carefully selected and fresh ingredients. Price: 25 PLN. Registration: wdl@domliteratury.wroc.pl, but feel free to come without prior registration.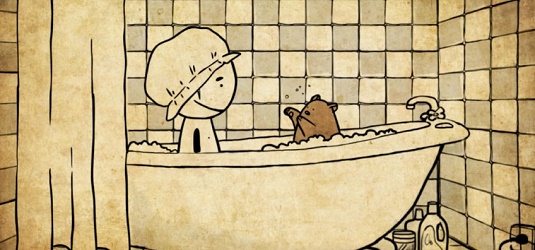 Sunday Morning at WRO
22 January, 12.30 pm, WRO Art Centre, ul Widok 7, free admission
The programme for the day brings: Beginnings, Friends, Cleaning, Crime Report, Forest, Beach-Going, Christmas Magic, New York.
Film-inspired workshop games available after the screening.
8. Student Piano Festival at the Wrocław Academy of Music
from 17 January to 22 January, Karol Lipiński Academy of Music in Wrocław, Plac Jana Pawła II 2
8. Student Piano Festival features Ludwig van Beethoven's repertoire exclusively. Come and enjoy mini recitals from young and emerging pianists free of charge.
22 January 2017 (Sunday), 7pm, Karol Lipiński Academy of Music Auditorium
Małgorzata Radochońska - piano/Programme: Piano Sonata No. 2 in D minor, op. 31
Paulina Kukuczka - piano/Programme: Piano Sonata No. 3 in E flat major, op. 31
Kamil Jankowski - piano/Programme: Piano Sonata in F minor, op. 57 "Appassionata"
Mateusz Mikołajczak - piano, Radosława Lascar - cello, Romualda Błoch - violin/Programme: Trio No. 1 in D major, op. 70
Open Doors at Fabryka Energii - Centrum Jogi
22 January, 10.00 am and 11.30 am, Fabryka Energii - Centrum Jogi, ul Św Antoniego 2/4
No prior registration is required. All you need to do is take a comfy outfit with you.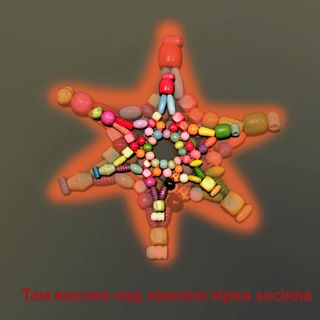 Traditional Ukrainian Christmas Carols Live
22 January, 6 pm, Greek Byzantine Catholic Cathedral, pl. Biskupa Nankiera 15, free admission
The performance takes you on a journey through Polesye, Dnieper Ukraine and Kyiv Oblast and features both unpublished reconstructions of folk material and lesser known Polish Christmas carols.
Illusion at Stary Klasztor
22 January, 7 pm, Stary Klasztor, Purkyniego 1
Join us at Stary Klasztor to enjoy the 1990s classics such as iconic "Nóż", "Vendetta" or "Cierń" from Illusion's classic LPs that sold in several hundred thousand copies. The show also features material from their latest "Opowieści" (2014).
Tickets: 39-60 PLN.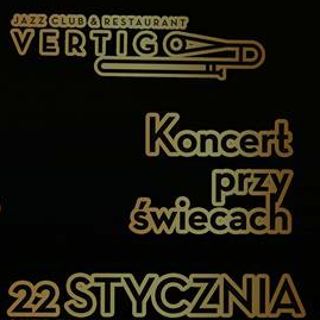 Kamil Abt and Anna Rejda - Chopin and Jazz
22 January, 7.30 pm, Vertigo Jazz Club & Restaurant, Oławska 13
Chopin for a good night's sleep. Join singer Anna Rejda and guitarist Kamil Abt for a Polish-American journey through jazz.