Aleppo Relief. Lower Silesia brings relief to Syria
2017-03-10
Komentarze:
Six bishops from Lower Silesia representing four different Christian denominations such as the Catholic Church, Evangelical Church of the Augsburg Confession, Orthodox Church and Byzantine Catholic Church has signed an ecumenical declaration to for cooperation as part of the Aleppo Relief campaign. Concluding at the end of June, the campaign is intended to provide medical equipment and bring relief to one of the hospital wards in Aleppo, Syria.
Above political or religious divisions
The ecumenical declaration was signed on Thursday by three Catholic bishops: Archbishop of Wrocław Józef Kupny, Bishop of Świdnica Ignacy Dec and Bishop of Legnica Zbigniew Kiernikowski; Archbishop Jeremiasz (the Orthodox Diocese of Wrocław and Szczecin), Bishop Włodzimierz Juszczak (the Byzantine Catholic Diocese of Wrocław and Gdańsk) and Bishop Waldemar Pytel (the Evangelical Diocese of Wrocław). The declaration was also signed by the representatives of local authorities and local chambers of commerce.
Medical equipment for Aleppo
Ca. 318 thousand EUR is needed to buy suitable medical equipment. The means will be allocated to refurbish one of the wards at St Louis Hospital in Aleppo, Syria, and to buy respirators, ECG machinery and a bronchoscope.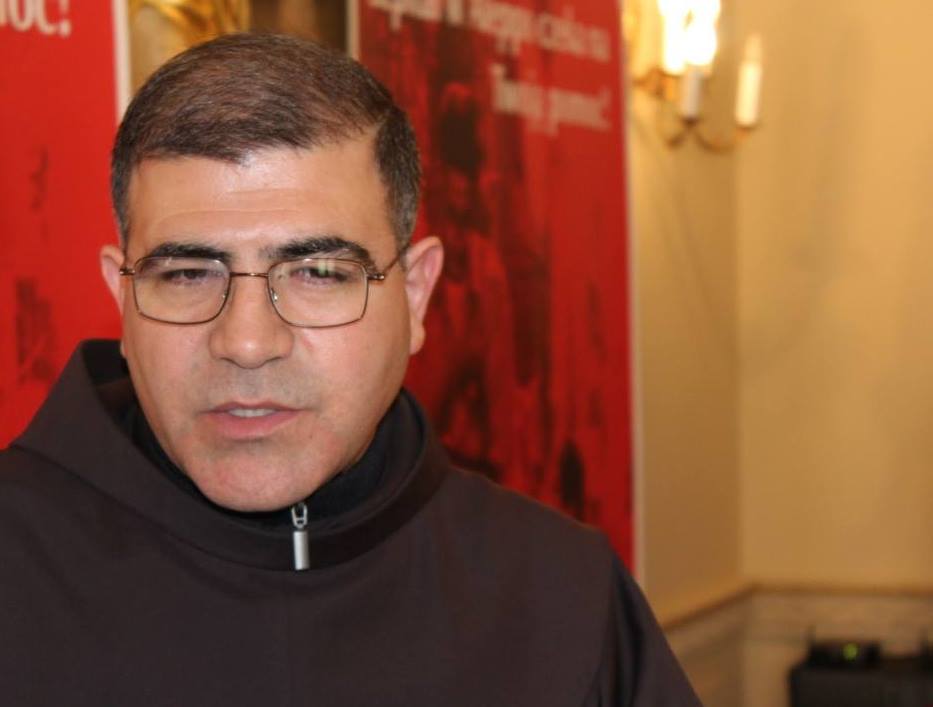 Father Feras Lotfi from Aleppo, Syria
A native of Aleppo, Syria, Father Feras Lotfi, who ministers to one of the parishes in Aleppo, visited Wrocław to extend a word of thanks for the initiative and relief campaign for the city. Run by different religious congregations, three hospitals in Aleppo provide healthcare to both Muslims and Christians of various denominations.
You can also help
Just send a text reading RATUJE at 72405 or make a wire transfer to a suitable bank account (in EUR or PLN). For more information on the campaign and bank account numbers, please visit www.dardlaaleppo.pl.