Wroclaw for weekend: Feb 27.-28. and March 1. [EVENTS]
2015-02-27
Komentarze:
Check out the event list for the weekend of 27.-28. February and 1. March, 2015 in Wroclaw: Tourism Fair in the Centennial Hall, Shanties, clothing swap and concerts: Lady Pank, Enej.
Saturday, 28. February, 2014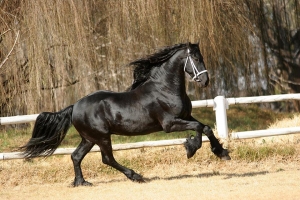 Stallion Show at Partynice
Wroclaw Horse Racing Track - Partynice, 10:00
The first ever demonstration of licensed stallions includes several types of presentation - in hand, under saddle, in show jumping, free jumping and in harness. 38 stallions have been registered. The show will take place in the track's riding hall.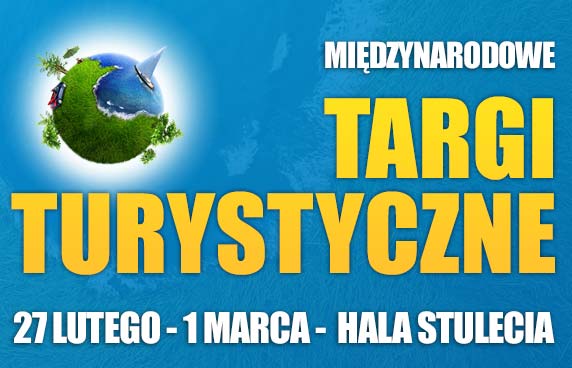 International Tourist Fair at the Centennial Hall
10.00-17.00, Sunday, 10.00-16.00, tickets from 10 PLN
The programme includes, e.g.: Travellers Festival, Culinary Festival, the Little Traveller's Zone or II Sommelier Grand Prix, during which three excellent wine connoisseurs will compete for the title of the best sommelier. This year's special guests include, e.g. Aleksander Doba, who was awarded the National Geographic Traveller of the Year title, and also Beata Pawlikowska and the youngest reporter in the world, 8 -year-old Nela - the Little Reporter.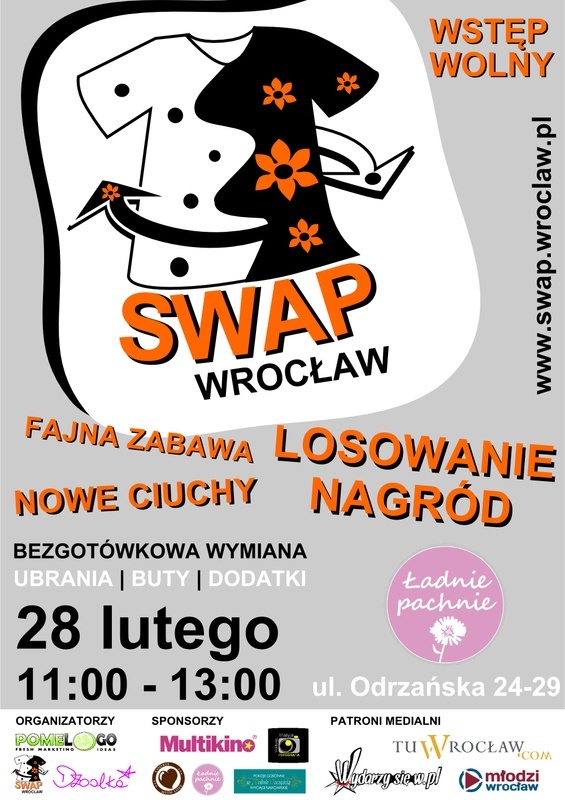 SWAP Wroclaw, i.e. non-cash exchange of clothing, shoes and accessories at Ładnie Pachnie
Ładnie Pachnie, ul. Odrzańska 24-29, No. 1, 11.00-13.00, admission is free
SWAP Wroclaw, i.e. a non-cash exchange of clothes will take place on Saturday in Ładnie Pachnie at ul. Odrzańska 24-29. As usual, during the event participants will draw interesting prizes, e.g. a photo session, cinema tickets and a voucher for a snowboarding or skiing course.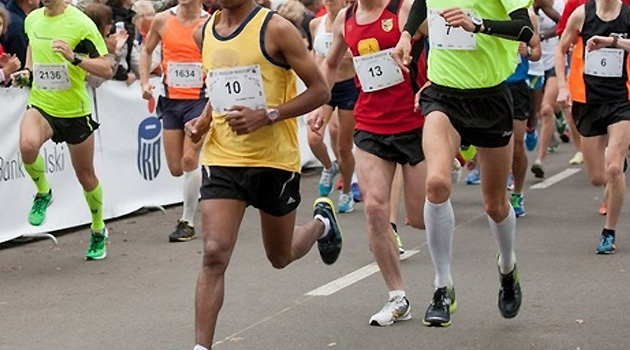 Grand Prix Wroclaw City Trail
Osobowicki Forest, 11.00
The next edition of the Grand Prix City Trail run series will take place on Saturday in the Forest Osobowicki. Participants will compete in a distance of 5 km. Saturday's race office in Wroclaw will be available at a sports pitch in Osobowicki Forest.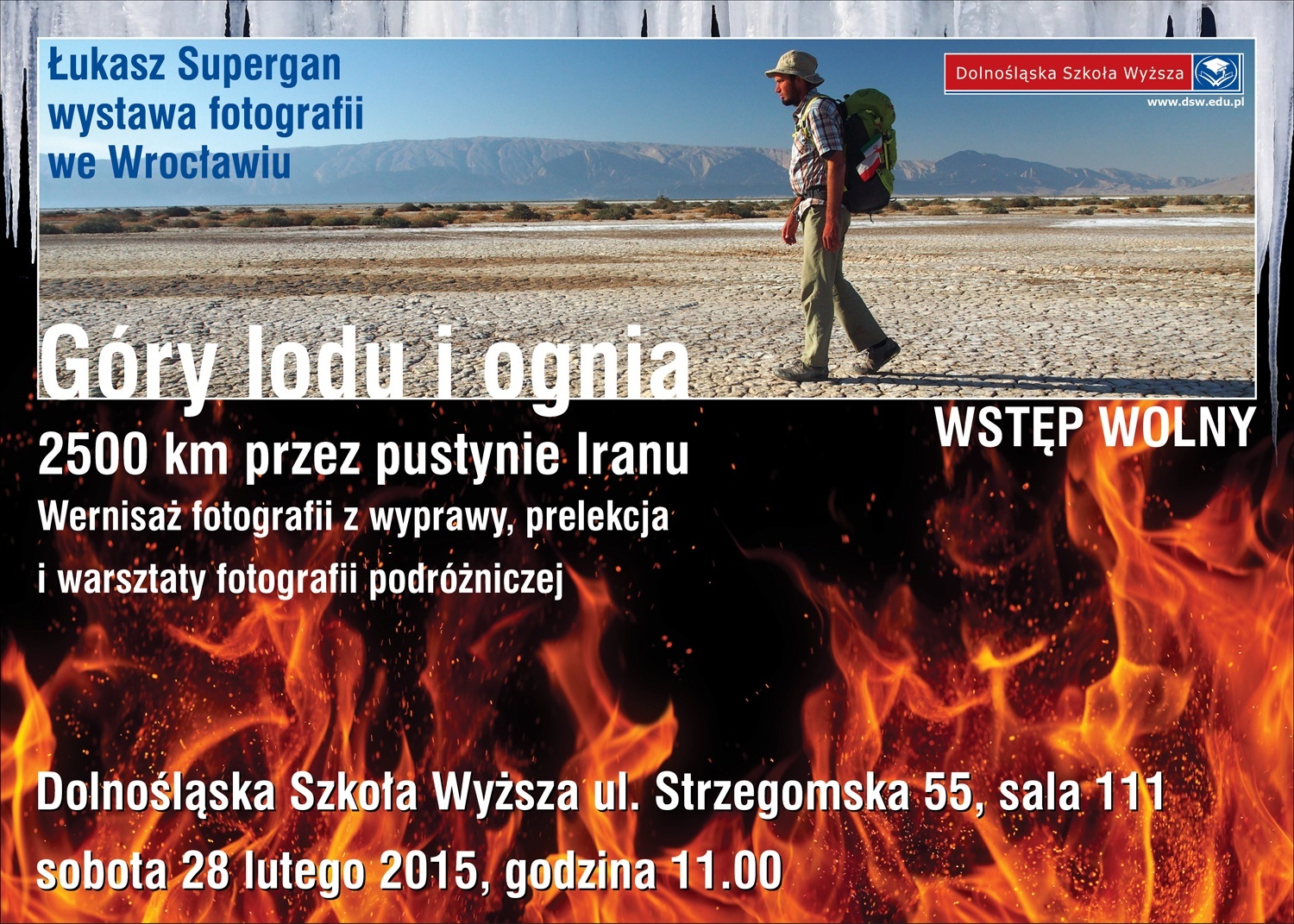 Łukasz Supergan - mountains of ice and fire
University of Lower Silesia, ul. Strzegomska 55, the vernissage will be accompanied by a lecture and travel photography workshops, free admission
During the meeting, Łukasz Supergan will talk about hiking through the mighty mountains of Iran's Zagros and will hold a mini- workshop in photography. In several years of travelling, Łukasz Supergan visited almost 40 countries in Europe and Asia. He carries out projects of long distance mountain and lowland hikes. He covered the Carpathian Arc on foot twice (in 2004 and 2013) and spent more than two years in Asia, visiting, e.g. Iran, Iraq, Pakistan, Siberia and Central Asia. In 2013, he walked 4,000 km alone from Warsaw to Santiago de Compostela, Spain.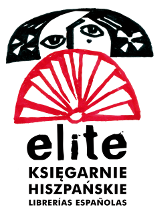 Workshops, Polish course and rumba
Spanish Bookstore Księgarnia Hiszpańska, ul. Szajnochy 5
12.00 - art workshop for kids with Tomek Broda. Number of participants of the workshop is limited, please register at wroclaw@ksiegarniahiszpanska.pl, admission 15 PLN
From 17.00 - POLACO - MI AMOR! - conversation for learners of Polish (also beginners), admission is free.
And at 21.00 a concert of Manteca colorà! Rumba, son and flamenco for two guitars, bass and cajon, entrance 20 PLN.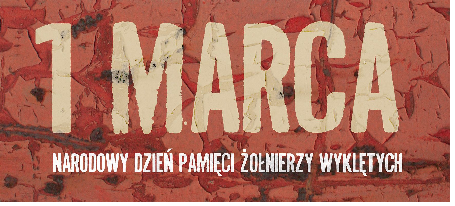 National Day of Remembrance of the Cursed Soldiers
Saturday - Sunday
In 2011, March 1. was announced a national holiday - the National Day of Remembrance of the Cursed Soldiers. It is a celebration to honour and commemorate the soldiers of the Polish anti-communist and anti-Soviet underground, operating in the years 1944 - 1963 within the borders of pre-war Poland.
Saturday (selected events)
11.00-16.00 "Wroclaw traces of the Cursed Soldiers - THE MAGNIFICENT SEVEN" - performances and an educational game in different parts of the city.
Apart from performances, in four places of the city displayed will be stands with educational materials for the participants of the educational game and the residents of Wroclaw who are interested in biographies of the Valiant.
The stands will be available: at the square in front of the Main Train Station, in ul. Świdnicka by the monument of Witold Pilecki , at the corner of ul. Pomorska and ul. Drobnera and in Plac Powstańców Wielkopolskich
17.00-22.00, film and discussion marathon, "The Valiant". Lecture hall of the Pontifical Faculty of Theology, Plac Katedralny 1.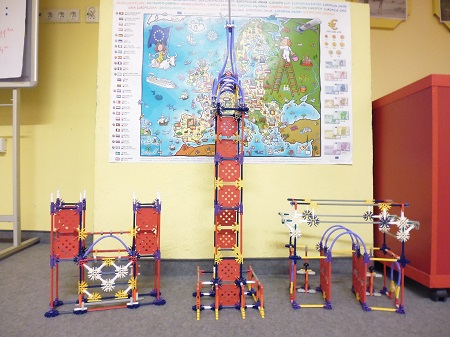 Constructor Club in the Multicentrum
12.30-14.00, MultiCentrum, ul. Powstańców Śląskich 210, admission is free
Constructor Club is the opportunity to use multimedia resources (graphic and animation programs), and to create constructions from openwork K'Nex blocks. The organizers welcome kids aged 6 and up, together with their guardians. Please bring spare sport shoes with you.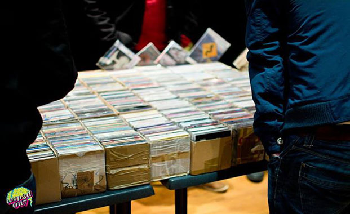 Lower Silesia Phonographic Fair at Firlej
Firlej Club, ul. Grabiszyńska 56, 13.00-15.00, free admission
Every Saturday Firlej Club organizes a music market to trade, sell or buy all sorts of music carriers, both used and new, including vinyl record, cassettes and CDs. This is an event for everyone, regardless of age or musical preferences.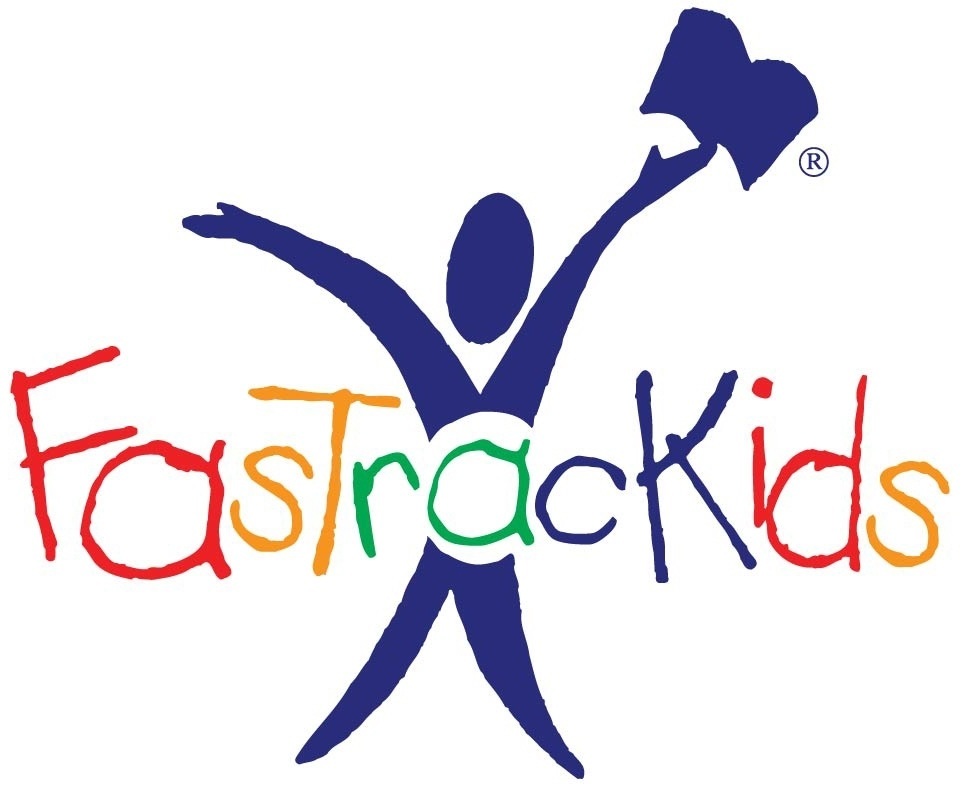 Creative education classes for kids in Sky Tower
FasTracKids Education Center, Sky Tower Shopping Centre, level 1, Saturday -Sunday, from 13.00, registration is required
FasTracKids English (age 4-6, classes in English)
FasTracKids Workshops (age 3-6, classes in English and Polish)
Using teaching techniques that engage all senses and interactive technology, FasTracKids develops key learning skills, such as critical and creative thinking, communication and cooperation, to prepare children for both school and life in a complex way.
The first FasTracKids English class is free. Number of participants is limited, please register a day in advance at wroclaw@fastrackids.com or by phone: 71 780 01 90.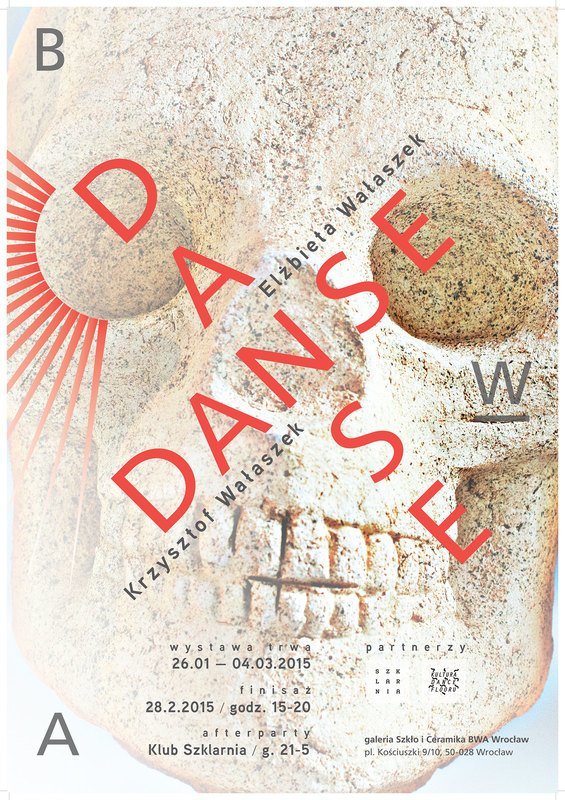 Double dance finissage of "Danse" exhibition
BWA Wroclaw, pl. Kościuszki 9/10 and Szklarnia Club, ul. Ofiar Oświęcimskich 19, admission is free
The last day of February in the Glass and Ceramics Gallery will be celebrated with the closing of Danse exhibition. We will turn the event into a Día de los Muertos-style Mexican fiesta, which we will wrap up in Szklarnia Club.
Tackling the topic of death, the exhibition by Elżbieta Janczak-Wałaszek and Krzysztof Wałaszek goes beyond Polish contexts and associations. The closing of the exhibition will be the borderline moment, which will fully reveal the ambiguity of death.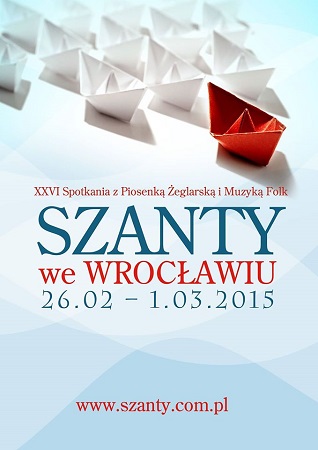 Shanty in Wroclaw
Friday - Sunday,
The climax of the festival will be the Saturday concert entitled "Shanty Hits in Wroclaw", during which the best Polish singers will sing along with the audience the greatest sailor hits from 25 previous editions of the Wroclaw festival.
Saturday
16.30 Wroclaw Congress Centre at the Centennial Hall, ul. Wystawowa 1
Shanty Hits in Wroclaw
Mechanicy Shanty, EKT - Gdynia, Ryczące Dwudziestki, Stare Dzwony, Jurek Porębski, Andrzej Korycki & Dominika Żukowska, 4 Refy, Zejman & Garkumpel, Za Horyzontem, Banana Boat, Orkiestra Samanta, tickets from 45 PLN
23.00 the Gothic Hall in Stary Klasztor, ul. Purkyniego 1
Night singing at Stary Klasztor
EKT - Gdynia, Sąsiedzi, Banana Boat, Za Horyzontem, Arek Wlizło&Friends, Znienacka Project, tickets: 10 PLN, admission is free for holders of tickets from the previous concert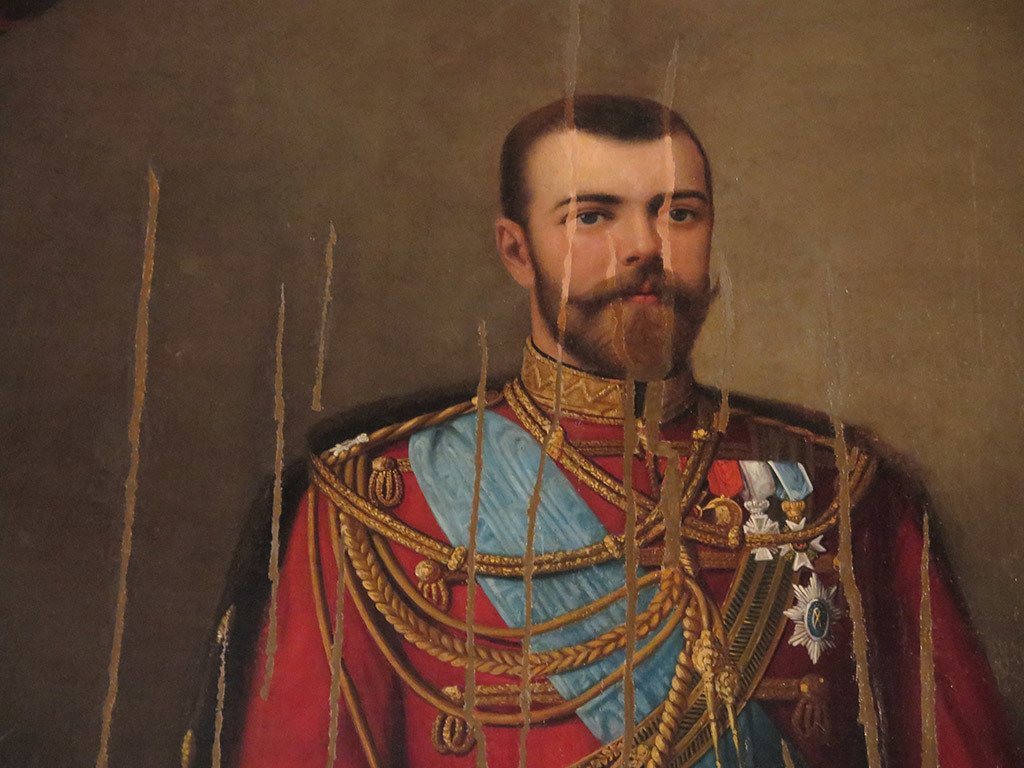 250 years of collecting works at the State Hermitage Museum in St. Petersburg
Nowe Horyzonty Cinema, 18.00, tickets 20/30 PLN
The Hermitage collected more than 3 million works of art, from Rembrandt and Michelangelo to Matisse. Authors of the film will guide us through exhibition rooms, but also open to us the conservation workshops. The camera will show the exact details of the most interesting works. It's an exciting journey through the history of the museum and an introduction to the hidden world of the masterpieces.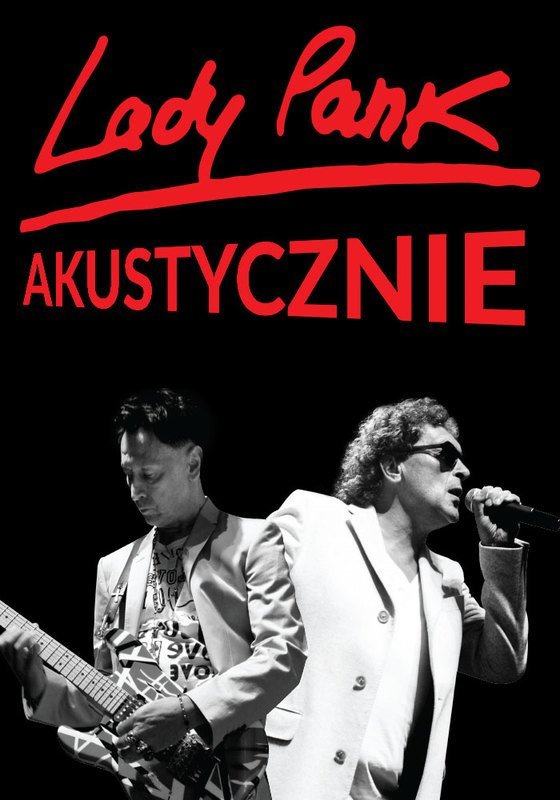 LADY PANK unplugged in Wroclaw
Auditorium of the Wroclaw Congress Centre at the Centennial Hall, 19.00, tickets:
85-135 PLN
Lady Pank's greatest hits in a natural, acoustic sound! Excellent guitar of Jan Borysewicz, distinctive vocals of Janusz Panasewicz, the unusual atmosphere and close contact with the audience. Lady Pank is always in vogue.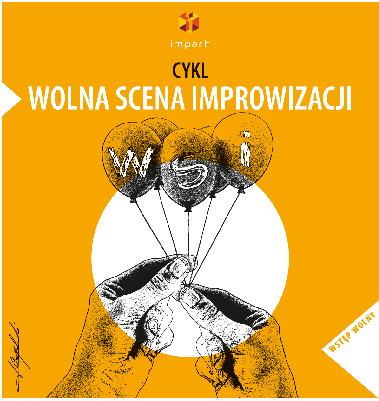 Free Improvisation Scene
20.00, Autograf Cafe, ul. Mazowiecka 17, Impart, admission free
It is the opportunity for the audience to meet with the kind of theatre, which gives the opportunity to actively participate in the process of creating the scenes. After all, it is to be a great excuse to have fun and experience an extraordinary and unique evening.
The host of the evening will be Marek Kocot, and the members of "Prokreacja" improvisational group will be the performers.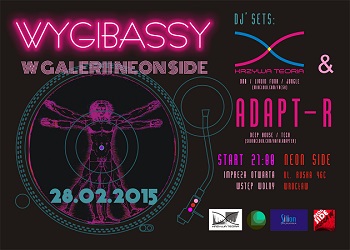 Wygibassy at Neon Side
21.00, Neon Side Gallery, ul. Ruska 46c, admission free
Adapt-R - a collector of vinyl record since '98. His areas are mainly: deep, tech and house.
Krzywa Teoria - liquid funk, intelligent drum'n'bass and a little bit of jungle.

SUCK MY BASS pres. PRZYJACIELE I ZNAJOMI Vol. 1
Przyjaciele i Znajomi Restaurant, 22.00, tickets: 20 PLN / Facebook list: 15 PLN
On Saturday, Wroclaw collectives join forces! We will refresh the real reasons why parties should be organized, and will prove that there is no need for posh names and record companies to create an event, which will go down in history of Wroclaw clubbing.
Sunday, 1 March, 2015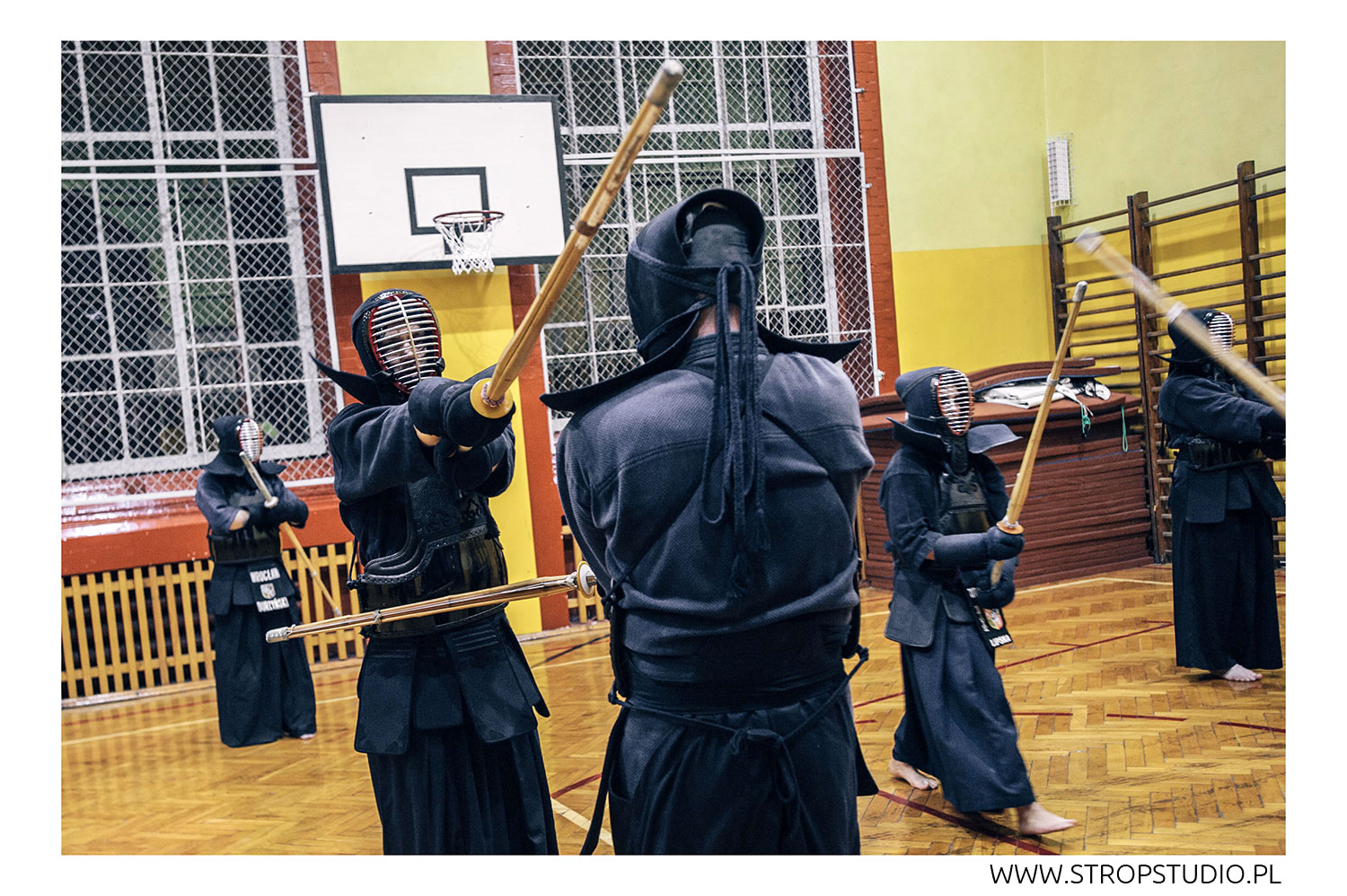 Kendo workshops
9.00-10.30, High School no.9 at ul. Piotra Skargi 29/31 (at pl. Dominikański, entrance to the school from the back), free admission
Wroclaw Kendo Ryushinkai Club welcomes children from the age of 5, teenagers and adults for Kendo workshops.
Information about entries to the Kendo programme will also be available on the spot. Also, everyone is also welcome to just watch the training. Participants are required to wear a comfortable sports outfit.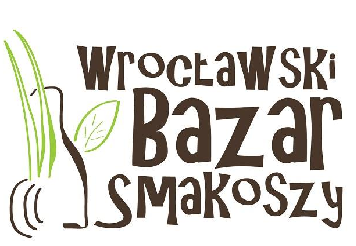 Wroclaw Gourmet Bazaar
Browar Mieszczański, ul. Hubska 4, 25.01, 10.00-16.00, free admission
Wroclaw Gourmet Bazaar is a place where you can fill your basket with tasty and healthy products, starting with regional, and ending with the rare, or yet unavailable on Polish market. Apart from the opportunity of buying local and regional products, visitors will be able to sample a vast range of health foods, included the certified ones, dishes of culinary bloggers and various types of cuisines
"Wroclaw Ten" Run
11.00, Park Tysiąclecia
"Wroclaw Ten" run will take place on Sunday at 11.00 at Park Tysiąclecia. The competition is open to a maximum of 400 people.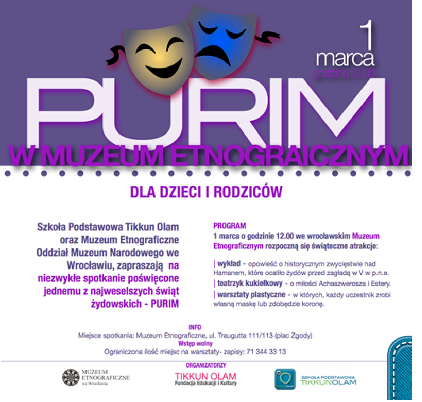 Purim at the Ethnographic Museum
12.00, Ethnographic Museum, ul. Traugutta 111/113
An unusual meeting dedicated to one of the most joyful Jewish holidays. The program includes: lectures, a puppet theatre and art workshops.
Purim is a carnival holiday and is often celebrated also by non-religious Jews. Participants of the balls dress up as characters from the Book of Esther. A religious observance of this colourful holiday is also drinking alcohol, to the point of not knowing the difference between toasts: "cursed is Haman" and "blessed is Mordechai. Purim is the only holiday, when ridiculing and mocking enemies is allowed. For the Jews, this is a time of joy and fun, gift-giving and caring for the poor.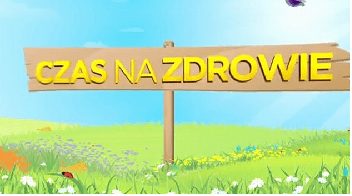 "Boredom Won't Do", i.e. an hour for your health. Picnic in Gajowice
Park in Gajowice, ul. Wróbla, 12.00-13.00
The program includes: a quiz with prizes, a contest with balloons, making music together with a professional accordionist, a demonstration of handicraft of some active, enterprising and optimistic ladies, brain gymnastics - joint exercises, and fortune-telling.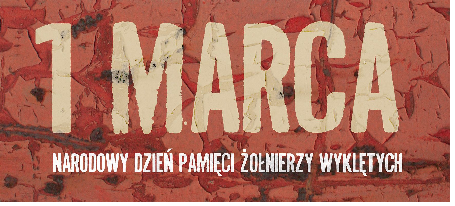 National Day of Remembrance of the Cursed Soldiers
Sunday (selected events)
10.30-12.00, official ceremony at the Osobowicki Cemetery
12.30 - "Wolf Trail" Run, start at the Millennium Park
13.00-14.00 "Kids for the Valiant". Story reading for kids, educational games, Centre for Historical Education "Konspira", Plac Solny 11.
14.00 - film and discussion meeting dedicated to the Cursed Soldiers. Café at the St. Charles Borromeo Parish, ul. Krucza 58.
16.30-17.30 - Holy Mass in the intention of the Valiant Heroes and their Families, St. Elizabeth's basilica.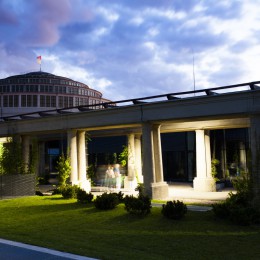 Guided tours around the interior of the Centennial Hall
12.00, tickets: 5 PLN, available on the day of the event at the box office of the Cognitive Centre (the Centennial Hall, entrance "D3")
On Sunday, the Cognitive Centre at the Centennial Hall organizes guided walk around the interior of the Hall and the multimedia exhibition demonstrating the history of the only UNESCO list Wroclaw facility.
Guided walking tours are regular meetings for the enthusiasts of the history of Wroclaw buildings. The participants learn how the old city of Wroclaw used to look like, and about its architectural transformations over the years.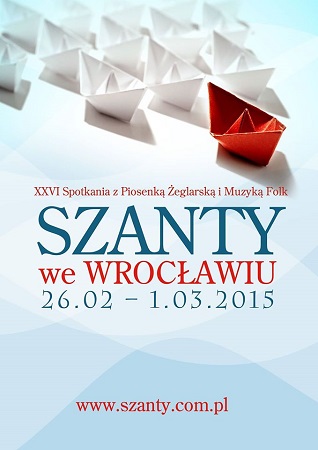 Shanty in Wroclaw
Sunday
12.00 the Gothic Hall in Stary Klasztor, ul. Purkyniego 1
Shanty for Kids - "Neptune's school of sea wolves"
Mirosław "Koval" Kowalewski with Zejman & Garkumpel
16.00 the Gothic Hall in Stary Klasztor, ul. Purkyniego 1
Bardowie Kubryku, i.e. Koval's 60. birthday and 30. of Zejman
Andrzej Korycki & Dominika Żukowska, Jurek Porębski,
"Of Mice and Men" with the National Theatre
Nowe Horyzonty Cinema, 18.00, tickets 15/20/30 PLN
The performance is based on the novel by John Steinbeck.
A stage rendition of a 1937 work, telling the story of life in Central California in times of great crisis - poor farmers dispossessed from their land and forced into emigration, seasonal farm workers, tramps and vagabonds.

Jazzpospolita
Vertigo Jazz Club & Restaurant, ul. Oławska 13, 19.00, tickets 30 PLN
Jazzpospolita - one of the most active Polish bands, for whom jazz has no limits. In their latest album - Jazzpo - the musicians combined jazz, rock and electronics. The group will perform in front of a Wroclaw audience in their usual, four-member make-up: Stefan Nowakowski - double bass, Wojtek Oleksiak - percussion, Michał Przerwa-Tetmajer - guitar, Michał Załęski - keys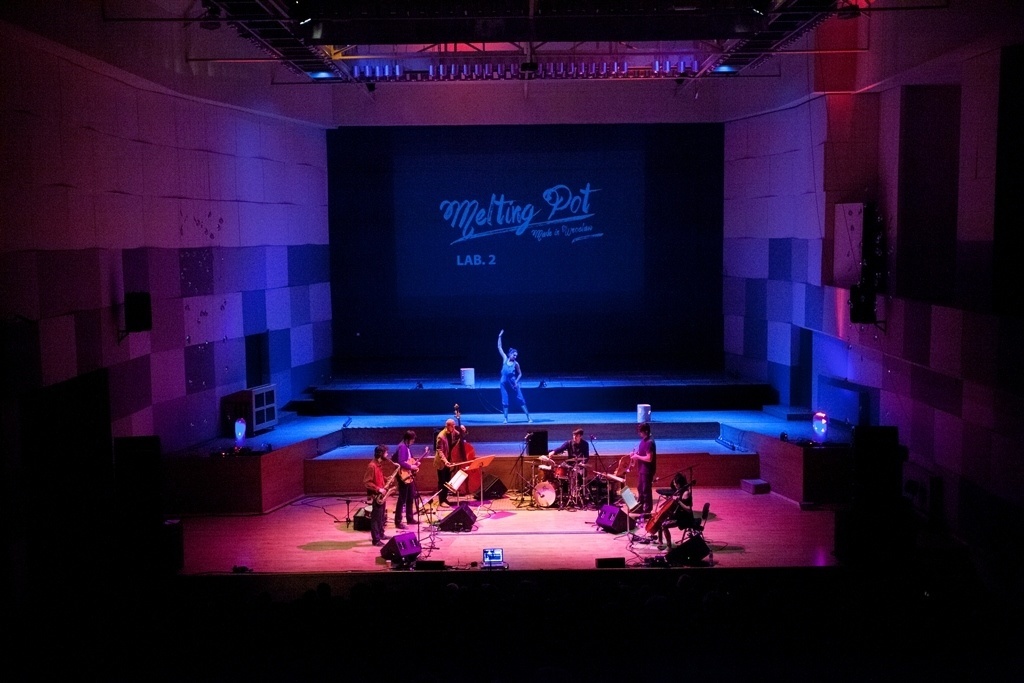 Melting Pot Made in Wroclaw
Sanatorium Kultury (former Club Puzzle), Przejście Garncarskie 2, the 4. Improvisation Laboratory, as a part of the ECC Wroclaw 2016
Jazz musicians from Belgium, Germany, Estonia and Poland will be performing this week during Melting Pot. The programme includes open rehearsals and the final concert at Sanatorium Kultury.
The Laboratory of Improvisation will feature a meeting of musicians from Poland, Estonia, Belgium and Germany. Thanks to the clash of international personalities, we will learn the different facets of individual jazz energy. The musical improvisation element will also meet with video art and poetry. On Saturday and Sunday, Sanatorium Kultury will hold open rehearsals. Their culmination will be the final concert (Sunday, 19.00).