The "Dominikanski" building is rising up (PHOTOS)
2014-06-20
Komentarze:
The office building has risen above the "0" level
Construction of the first walls of the above-ground floor of the "Dominikanski" office building has started; the building is erected in the very centre of Wroclaw at the intersection of ul. Piotra Skargi, ul. Wierzbowa and ul. Olawska, in the vicinity of the so-called Dominikanski Square.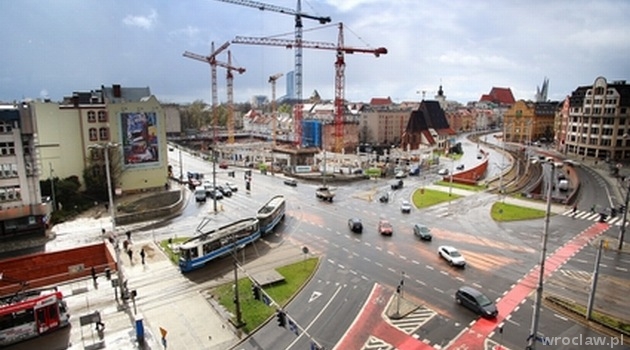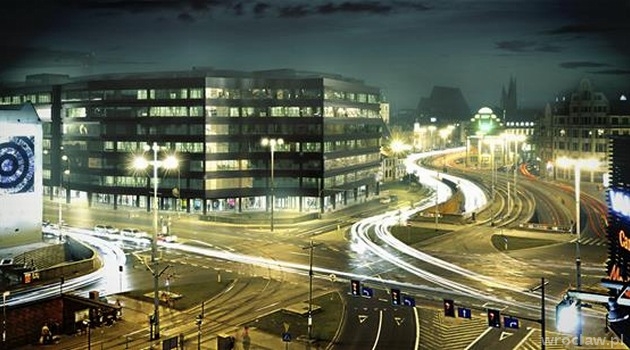 This is the largest office project currently performed in the capital of Lower Silesia. It is an A-class office complex of a total of approximately 40,000 square meters of leaseable space. The building is to be completed in the second quarter of 2015.
"This project is important not only from the business point of view", said Arkadiusz Rudzki, the building lease and value management director at Skanska Property Poland. "Wroclaw has needed a development in this area for a long time. The building will be interesting from the architectural point of view and modern and around it we will form an attractive public space. Future tenants will work in comfortable and friendly conditions.
The "Dominikanski's" floor surface areas are 5,300 to 6,100 square meters. The building will also include a two-story underground car park with 372 parking spots and a bike park. The complex is being built in compliance with green building principles and has received a Gold LEED certificate.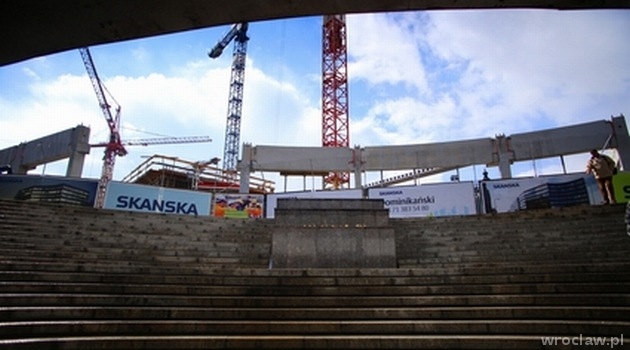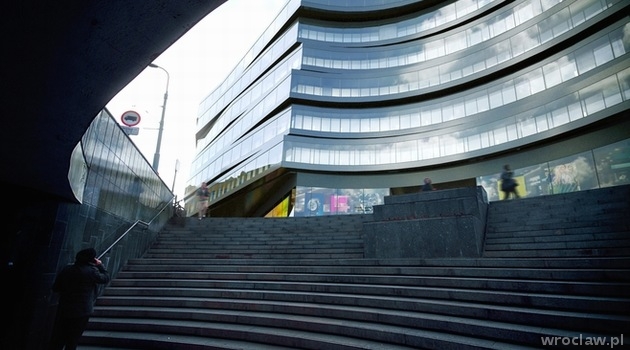 A part of the space in the "Dominikanski" building has already been leased. The first tenants include the international consulting company Deloitte, which leased over 1,300 square meters of office space for its regional branch. We already know that nearly 2,400 square meters will be leased by the Wroclaw branch of Skanska. The design of the building was prepared by the Medusa Group design office. The general contractor is Skanska SA and the entity responsible for the commercialization of the building is Skanska Property Poland.
Do you know that
The first investor on the plot was the Irish NCC company that planned to build a 7-story building with the total surface area of 45,000 square meters. The project was to start in mid-2003 and end in 2005.
At the end of 2006, a new owner, the Irish CEE Real Estate Assets, acquired the plot. The company planned to build a residential and office complex with the total surface area of approximately 56,000 square meters. The project was to start in early 2007 and end in mid-2009.
The complex was to be named "CEE Centrum". Unfortunately, the project never went beyond the archaeological excavations. At that stage it was stopped due to a lack of funds.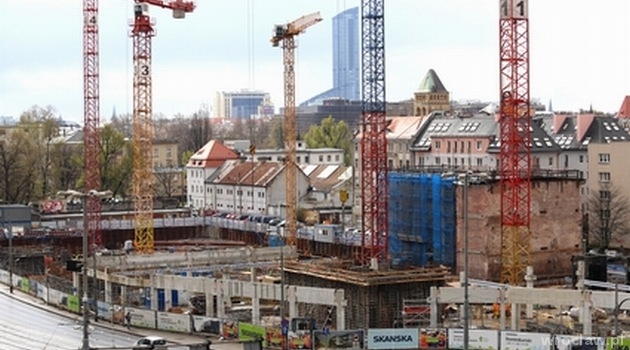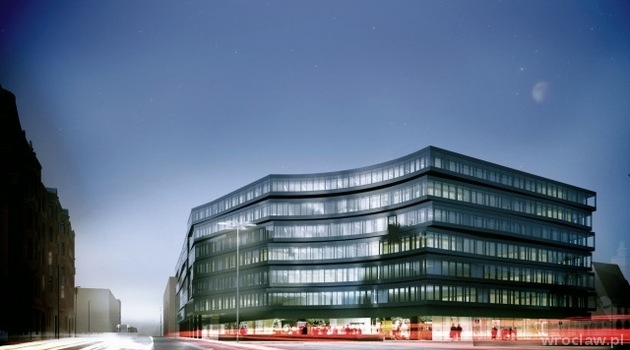 In October 2011, the plot was purchased by Skanska Property Poland. The new owner planned to build an office complex with services on the ground floor. The original name of the building was "Olawska 33" but in April 2013 a new name was announced: "Dominikanski".
Katarzyna Kunka
photographs Janusz Krzeszowski